Our first real taste of Ubisoft's new FPS game was short and sweet, but there's so much more to come. In fact, XDefiant devs have been talking about adopting a key Call of Duty mechanic – which quite a lot of you have been asking about. If you're someone who thinks killstreaks should be available in XDefiant, executive producer Mark Rubin has weighed in on whether this common CoD feature will show up at some point.
Taking to Twitter to address calls for killstreaks in XDefiant, Rubin shared that Ubisoft doesn't "currently have any plans for killstreaks". But, interestingly, he has proposed a situation where there might be "a mode where three kills got you your ability and seven [kills got you] your ultra". Well, that "or something along those lines". It's not quite killstreaks on the same level as Call of Duty, but it could be the middle ground XDefiant fans are after.
To make all of this even more interesting, Rubin has added that this wouldn't be a universal mechanic either. Rather, it would be something players could see implemented in a specific game mode.
If you're annoyed by that, you might be pleased to know that XDefiant will get some Call of Duty features it's currently missing. Rubin has confirmed that killcams are being worked on and has admitted that he has "a really fun idea for a 'nuke' option" – but, don't necessarily expect to see that one in game anytime soon.
Bringing together a whole host of iconic Ubisoft franchises isn't easy, and it doesn't make as much sense as it could do, but XDefiant seems to be something of a hit with FPS players. Is XDefiant free to play, though? Well, you can follow that link and find out – but, here's what you're missing out on (if you didn't get in to play the Closed Beta, anyway):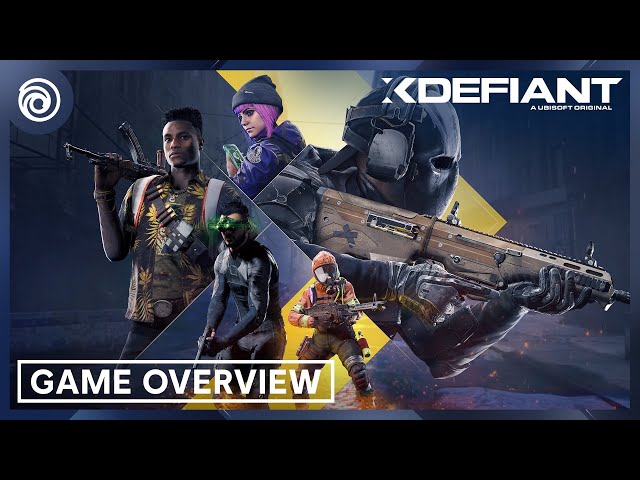 That all sounds quite exciting, doesn't it? We're not saying XDefiant is going to be one of the best games of all time, but it certainly has the potential to be one of the best competitive FPS games available when it drops. That is, if Ubisoft can continue to improve upon what it has delivered so far.
The Closed Beta might be coming to a close (soon), but it's still worth checking out the best XDefiant weapons here – and everything you need to know about all the XDefiant factions right here – in case another beta testing period pops up. We don't know if another one will pop up before the XDefiant release date, but it's certainly not an impossibility.