Maintaining a live-service game is never an easy feat and it appears the situation is only getting tougher. Amid the closure of games like Knockout City and CrossfireX, it could be a matter of time before your favourite battle royale is next to be shut down. Tom Clancy's XDefiant, though, isn't set to join the ongoing closure roster. Ubisoft fans can take comfort in a new update from the XDefiant development team.
Recently it has been confirmed that Knockout City, CrossfireX, Back 4 Blood and Marvel's Avengers will either be shut down or cease post-launch support over the course of this year. The array of announcements came as a surprise to many, especially as games like Marvel's Avengers seemingly had numerous content drops still planned to be released. Nonetheless, this has prompted developer Ubisoft to address its upcoming arena shooter XDefiant – a new FPS with factions across the Tom Clancy game universe set to appear.
Mark Rubin, an executive producer at Ubisoft, says "the team and I at Ubisoft are making a multiplayer FPS called XDefiant. We are solely focused on making a great and fun arena shooter. No BR." We've seen titles like Warzone 2 and Destiny 2 build off the foundations of previous games, but Rubin explains that "we're not moving on to a new game after this. We are going to keep making this game better and better."
Furthermore, Rubin expresses in another tweet: "Unpopular take? Not every FPS player wants to play BR."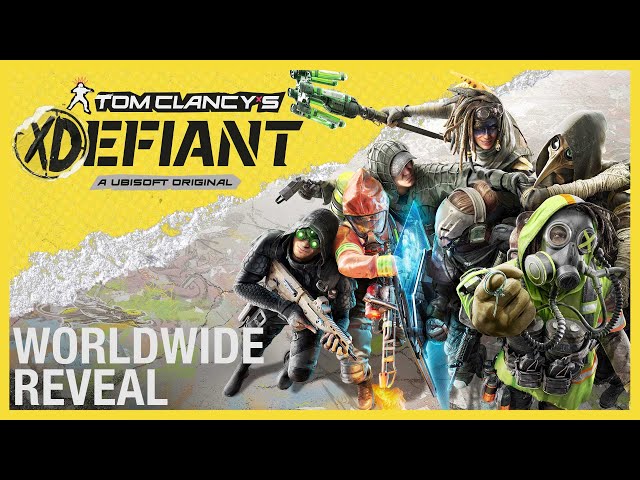 XDefiant shifts its focus away from battle royale battles, to that of team-based skirmishes instead. Players will select characters from the game's different factions known as Defiants, known as: Wolves, Echelon, Outcasts and Cleaners.
Fans of previous Ubisoft games will recognise the aforementioned factions. Wolves and Echeleon hail from the Ghost Recon and Splinter Cell franchises, while Outcasts and Cleaners appear in The Division – another ongoing live-service series from the developer. The latter continues to remain active too, with players diving into both The Division 1 and 2 ahead of The Division Heartland release date.
If you're itching for a new multiplayer game to dive into, then keep updated with the XDefiant release date, as opportunities to play early builds of the game should appear in the future. There are many upcoming PS5 games to look forward to this year, and XDefiant could just be one of the most promising titles to look out for.