When is the WWE 2k23 release time? Well, you may not be able to see him, but John Cena graces the cover of the latest wrestling game from 2K, WWE 2K23, and it's almost here. In fact, this is a matter of hours away – depending on if you have early access, or not. Either way, though, we have all the information you need to know below. Whether you want to jump into the Universe mode first, MyGM, or straight into a Hell in a Cell match with The Miz and Cody Rhodes, we have all the times you need to know below.
Ahead of the full WWE 2K23 release date, the WWE 2K23 release time is 21:00 PST on March 13 and 00:00 EST / 00:00 GMT on March 14 – for anyone with WWE 2K23 early access via the Deluxe and Icon editions of this game.
For everyone else looking to play with the standard edition of this game, you should be able to access it at 21:00 PST on March 16 and 00:00 EST / 00:00 GMT on March 17.
Before you start getting yourself too excited to play, though, it's worth keeping in mind that the WWE 2K23 file size packs a punch for wrestlers on PS5 and Xbox. We know the WWE 2K23 soundtrack is packed with bangers, but you're going to need to make sure you're clearing some space on your hard drive before you can listen to it – in-game, anyway.
That being said, making space is going to be worthwhile. This is shaping up to be one of the best fighting games in the series yet and a whole lot of fun for fans of the high-octane entertainment sport. You can check out the trailer for yourself below, if you're not convinced.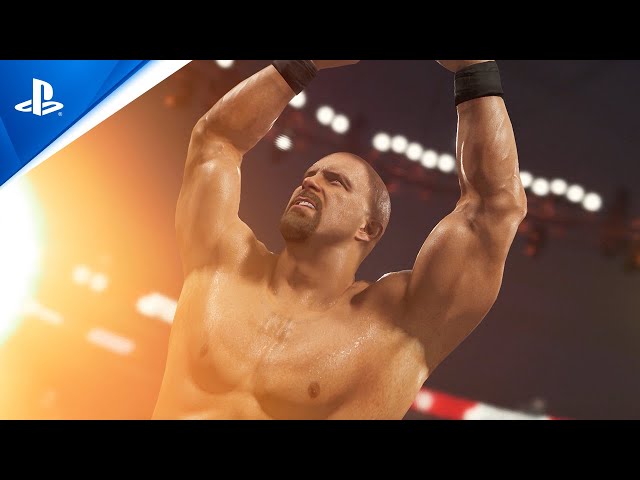 However, if you are convinced, you might want to check out all the latest information regarding the WWE 2K23 ratings here; we know Rey Mysterio is being done dirty – yet again – but we suppose he hasn't had much to do recently (other than taking insults from Dom).
While you're here, you can also find out more about whether WWE 2K23 crossplay is something to look forward to right here and whether you'll be able to play WWE 2K23 on Nintendo Switch anytime soon. The franchise has to come to the handheld console at some point, right?