Dread him, run from him, the power of John Cena arrives all the same. WWE 2K23 is the latest wrestling game from publisher 2K Games, bringing PS5 and Xbox players another helping of fighting fun. Brandishing a new WWE soundtrack and a revamped roster, the WWE 2K23 file size guarantees you'll need to clear out your locker before you equip your kneepads to take on the likes of Logan Paul and Roman Reigns.
According to the Twitter account 'PlayStation Game Size', the WWE 2K23 file size will be 64.374 GB on PS4 and 71.010 GB on PS5.
For players getting their wrestling fix on Xbox Series X|S and Xbox One consoles, the Microsoft Store details that the WWE 2K23 file size is approximately 60 GB.
The PlayStation Game Size account notes that the versions available on launch will be "1.02" for PlayStation 4 and "1.002.000" for PlayStation 5 owners. WWE 2K22 players might be shocked to see an increased file size, as last year's entry from developer Visual Concepts clocked in around 47GB on PS5, followed by an additional 5 GB due to a day one patch.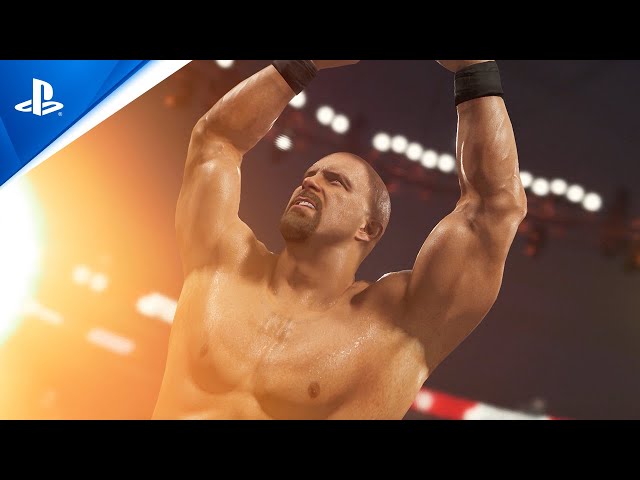 While WWE 2K23 might be packing more baggage in the download department this time around, clearing some space will guarantee you're able to muscle in on the WWE 2K23 early access date. This year's entry brings plenty of treats for new and returning players, including the new WWE 2K23 soundtrack which includes excellent tunes from Metallica, Post Malone, and Red Hot Chilli Peppers.
You'll want to blast the game's array of musical bops while you peruse the new WWE 2K23 roster too, which brings over DLC additions from last year such as YouTuber-turned-boxer Logan Paul. That means you'll be eager to know about the WWE 2K23 ratings too, so we've got you covered there too.
WWE 2K23 is among the list of upcoming PS5 games for 2023, which is already proving to be a blockbuster lineup.