Warhammer 40K Darktide's pre-orders are now live after the game took the spotlight during June 1 Warhammer Skulls Showcase. Fatshark unveiled two different editions players can choose from if they aren't planning to just play the game through Xbox Game Pass when it launches on September 13, 2022.
The standard edition of the game, which costs $39.99 / £32.99, can be pre-ordered and doing so will get you an Atoman Star Weapon trinket, and the Vanguard of the Imperium portrait frame to use in-game.
The more pricey Imperial Edition of Darktide will set you back $59.99 and come with the above pre-order bonuses. But, on top of that, you can get 2500 Aquilas (the game's premium currency), the Caducades Backpack (which is a cosmetic backpack for human characters), and the Morti Veteran portrait frame to use in-game. Additionally, the Loyalist Pack is included and comes with four unique class outfits, eight weapon skin patterns, one piece of headgear, and an Ogryn body tattoo.
Pre-orders are now available on the Microsoft Store for Xbox Series X|S and PC, as well as on Steam. But, while you sit patiently waiting to shoot countless mobs of enemies, you can watch the new story trailer just released for the game.
Featuring music from Jesper Kyd, who has composed music in Assassin's Creed and Borderlands, the trailer dives into the hive city of Tertium and some hints towards the Destiny 2-like approach the story of Darktide is taking.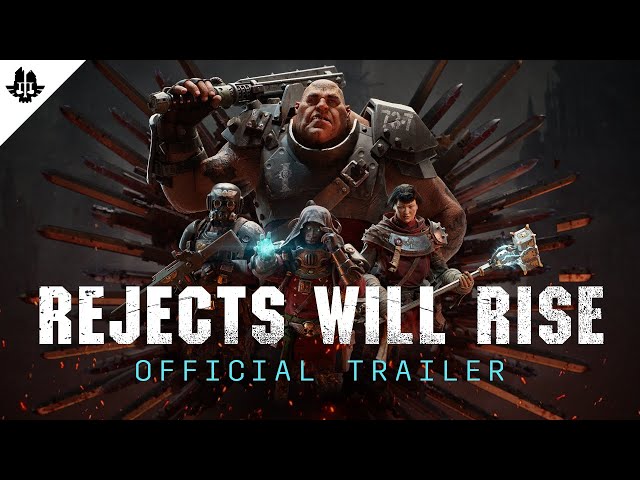 Elsewhere, the Skulls Showcase also revealed Warhammer 40,000 Boltgun, a new doom-inspired retro FPS set to release next year. Owlcat Games also announced the first CRPG in the Warhammer series, Rogue Trader.
If you're looking for more ways on how to play Warhammer 40K, check out a guide by a friends over at Wargamer.