With so many FPS games like Modern Warfare 3 on the way, and XDefiant not far behind it, you may have overlooked The Finals. Coming from developer Embark Studios, the competitive shooter is the first of two new projects from the Stockholm-based studio. After a successful closed-beta for PC players, The Finals beta is finally available for those of you on PS5 and Xbox.
The Finals beta release date is one of the many hotly discussed topics in the FPS scene, as the game's reputation grows. Lining itself up to be one of the best FPS games around, the game features impressive environmental destruction that is ripped straight out of the dreams of Battlefield 2042 players. And there's a good reason for that too, which we'll discuss below.
Not only is The Finals free-to-play, no matter whether you're diving into The Finals PS5 or Xbox versions, but we already know what The Finals classes you can start to focus on during the beta. The studio, which is founded by the former EA DICE head Patrick Soderlund, announces that players can "get ready to reach the finals! Embark Studios will kick off the Open Beta on October 26." That means you can get it downloading immediately, and start mastering all The Finals weapons that are available.
According to an official synopsis, The Finals open beta promises the following experience: "Fight alongside your teammates in the world's biggest, loudest, and most anticipated combat entertainment game show. Experience destruction in a way you haven't before." You won't need much space to download it, either, as the game only takes up 8GB of space on your console.
But what exactly does The Finals beta entail when it comes to game modes? Embark Studios outlines below all the modes that are live now:
Skyway Stadium (New) – Experience the ever-changing Skyway Stadium, where players can test their limits in this treacherous playground
Monaco – Play through the cobblestone streets of Monaco, making it a perfect map for destruction and closed-quartered combat
Seoul – Fight atop towering skyscrapers in downtown Seoul with fast-paced, vertical gameplay. Be careful to watch where you step, so you don't fall
Bank-It (New) – Four teams of three battle it out for coins in this casual-friendly, combat-focused mode. The team that reaches the max limit first, or the team with the most cash banked at the end of the round, wins
Unranked Tournament – A Cashout mode where four teams of three compete to find cash boxes and deposit them in vaults in an unranked tournament format with three rounds and 24 players
Ranked Tournament – A Cashout mode with four teams of three in a ranked tournament format with four rounds and 48 players
Quick Cash is a casual-friendly variant of Cashout in a three-versus-three-versus-three format. This mode has longer matches, faster respawn timers, faster extraction times and only one vault at a time
Practice Range – A place for contestants to test weapons, gadgets, movement, and destruction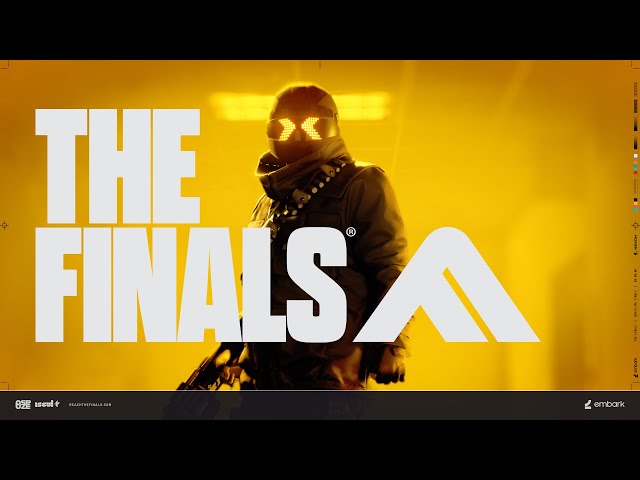 Furthermore, players who check out this addition to all the new PS5 games and new Xbox games on the horizon can also reap the rewards of a battle pass with 16 rewards. These will be transferred to the game upon launch. So what are you waiting for? Reach the final.