We know this goes somewhat without saying, but Bethesda really does produce some of the best RPG games out there – consistently, too. Skyrim is one of the best games of all time, all three main Fallout games are fantastic, and these Starfield reviews should be enough to tell you how good that game is. So, it's safe to say that the thought of The Elder Scrolls 6 is quite exciting. However, after Microsoft's acquisition of Bethesda, that's only on Xbox – right? Well, there is still a slim hope you'll see a full The Elder Scrolls 6 PS5 release – but it's quite slim.
In Microsoft's official response to the FTC vs Microsoft case – the one that improved your chances of playing Call of Duty on Xbox Game Pass – the company seemingly confirmed that The Elder Scrolls 6 release date is expected "2026 or after" – as per this X (formerly Twitter) social media post from Axios journalist Stephen Totilo.
As you can see – by looking at this image of the post below – it lists The Elder Scrolls 6 as a game that will be available on Xbox and PC, not PS5. However, Totilo reports that Xbox head Phil Spencer "went on to say that the game was at least five years out and platforms were technically [to be confirmed]". So, this means, technically, The Elder Scrolls 6 could still launch on PS5 – in maybe 2028.
However, Spencer has said that it "may only be released on Xbox and PC". So, it's worth taking this with a rather large pinch of salt – and then some.
Bethesda is a Microsoft-owned company and, although there has been a lot of talk about keeping Call of Duty on PlayStation consoles during the attempted acquisition of Activision Blizzard, Bethesda and ZeniMax has been under Microsoft for a couple of years now. Starfield, which was the first new IP from Bethesda in quite some time, feels like something of a sign of intent when it comes to bringing these games to PlayStation. It may not have seemed like a risk now, but it was an unproven brand that – you would like to imagine – could have benefitted from being more widely available.
However, as we know now, Microsoft and Bethesda had nothing to worry about when it comes to keeping Starfield away from PlayStation players. So, we can imagine that – for the most part – this will continue going forwards. Although, The Elder Scrolls 6 is evidently quite a while away yet. So… Who knows what the future will bring.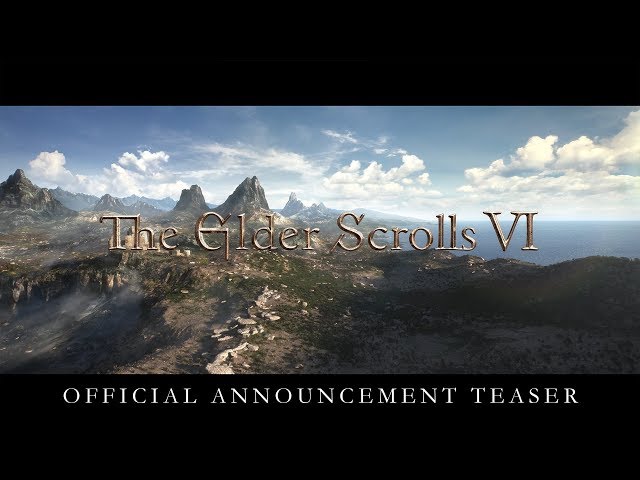 Yeah, that teaser for The Elder Scrolls 6 dropped five years ago. FIVE. YEARS. AGO. Time flies, doesn't it?
If you want to read up on some of the other upcoming Xbox games you can look forward to, we have you covered. You can also find out more about some of the most exciting upcoming PS5 games right here.