There can be plenty of racing games within a year, many of them costing the full triple-A prices, and if you're a fan of driving supercars, it can get expensive very quickly. If you're hoping a The Crew Motorfest Game Pass release is planned, so you can save a bit of money.
The Crew Motorfest release date is approaching faster than a nitrous boost in your favorite hypercars. Our The Crew Motorfest preview gave it a lot of praise, giving it leading placement in being a possible candidate for the best racing games list, but before we can pick our The Crew Motorfest cars, here's if you can play it as part of your Xbox subscription.
Is The Crew Motorfest on Game Pass?
The Crew Motorfest is not available on Game Pass at launch. Ubisoft has yet to announce that the game will be on the service, aside from its own Ubisoft+ monthly service. It could appear on the service in the future as other Ubisoft games have been on Game Pass.
Ubisoft hasn't confirmed that the game will be on Game Pass or its rival, PS Plus, at launch, and considering that the company offers its own service with Ubisoft+, it's unlikely it'll arrive any time soon. Fortunately though, if you're willing to pay for another subscription, Ubisoft+ is now available on both Xbox consoles and PC.
If you decide to spring for Ubisoft+, which is pretty good for fans of the publisher, you'll get the most premium edition of the game and all of its content. However, if your subscription lapses, you'll lose out on your benefits and the game. Alternatively, you can pay for one month and see how the games are before canceling it.
That being said, if you do go for Ubisoft+, you can take advantage of The Crew Motorfest early access to get a headstart on your fellow drivers.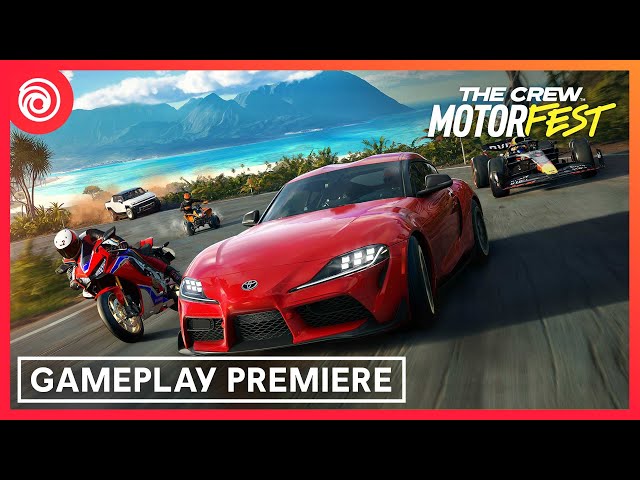 That's everything we know about The Crew Motorfest on Game Pass. For now, check out the best Xbox racing games if you want something to play in the meantime, or if you feel like you're wasting money with your subscription, check out the best Game Pass games that you need to be playing.