The full Street Fighter 6 voice actors list has been unveiled alongside each of the character trailers showing off the full roster. To longtime players' surprise, there are a lot of new faces coming into the cast to bring a new dimension to beloved characters. Plus, with one of the largest sets of new characters yet, there are a bunch of new voices joining the Street Fighter family.
Below, you can find a full list of everyone voicing the World Warriors, new characters, and core new additions to the roster in Street Fighter 6. In addition, we also list some key projects for each of them and where you may have heard them from before.
Street Fighter 6 voice actors
The full Street Fighter 6 voice actors and cast list, confirmed by Capcom on the game's website is:
Kyle Hebert – Ryu
David Matranga – Ken
Jennie Kwan – Chun-Li
Ray Chase – Guile
Peter Beckman – Zangief
Keith Silverstein – Dhalsim
Luis Bermudez – Blanka
Joe Dimucci – E. Honda
Jessica Straus – Juri
Zeno Robinson – Dee Jay
Caitlin Glass – Cammy
Aleks Le – Luke
Wally Wingert – JP
Stephen Fu – Jamie
Anairis Quiñones – Kimberly
Allegra Clark – Marisa
Cherami Leigh – Manon
Tiana Camacho – Lily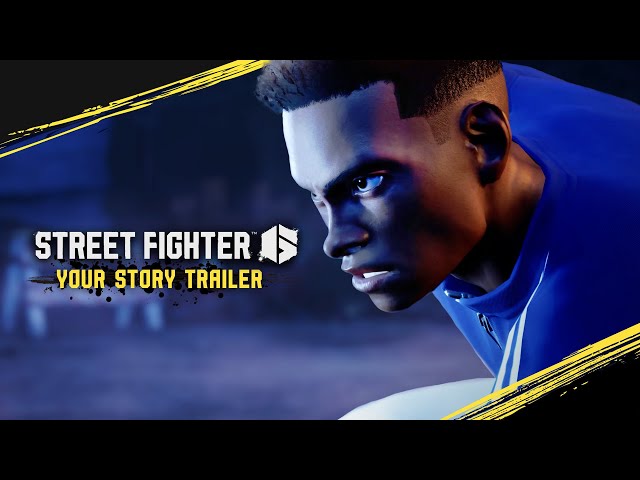 Kyle Hebert
Kyle Herbert has been the longtime voice actor of Ryu in the Street Fighter series, ever since Street Fighter 4. He returns here to this new fight in Metro City after starring in a number of other games and projects. These include voicing Ghoan in Dragon Ball Super: Super Hero and other Dragon Ball projects, Big the Cat in Sonic Frontiers, and appearing in Fire Emblem.
With a number of new faces on this list, Kyle is one of the oldest voices to return and will undoubtedly deliver an intense and memorable performance.
David Matranga
For a long time, the voice of Dante in Devil May Cry, Reuben Langdon, has voiced Ken. But, in Street Fighter 6, David Matranga takes up the role to deliver a new kind of performance for the beloved World Warrior.
Alongside playing Ken here, David has appeared in a number of anime series and other games, playing Shoto Tdoroki in My Hero Academia. He has also appeared in Live A Live as Pike and Pancho, as well as playing Llane in Tiny Tina's Wonderlands.
Jennie Kwan
Jennie Kwan is a brand new voice actor for Chun-Li after Laura Bailey voiced the character for the last few games. Jennie has appeared in a number of projects including Suzume and Detective Conan: The Culprit Hanzawa.
This is her largest role in a game yet, however. Although, she has appeared in Lost Judgment and Red Dead Redemption 2.
Ray Chase
Ray Chase is a brand new voice for Guile in Street Fighter 6, taking over from Travis Willingham. Ray has voiced a number of well-known characters including Noctis in Final Fantasy XV, Roy in Fire Emblem Engage, and Alphen in Tales of Arise.
Ray is a veteran of voice acting in games, dating all the way back to World of Warcraft in 2005. He will undoubtedly bring a stern and stoic performance for Guile.
Peter Beckman
Peter Beckman has voiced Zangief since Street Fighter 5 and is back once again to bring an over-the-top performance. Additionally, Peter has voiced characters in World of Warcraft, Hearthstone, and The Legend of Heroes.
However, he hasn't done too much voice acting in recent years, but it is great to see him get back in the seat as the voice behind Zangief once again.
Keith Silverstein
Keith Silverstone takes over voicing Dhalsim in Street Fighter 6 and is bound to deliver a memorable performance. Keith has appeared in a large number of games and TV shows, but some of his most notable work recently includes playing Trobjörn in Overwatch and Zhongli and Morax in Genshin Impact.
Keith has also characters in Ghost in The Shell SAC_2045, Boruto: Naruto Next Generations, and more.
Luis Bermudez
Blanka in Street Fighter 6 is voiced by Luis Bermudez. Offering a fresh take on the wild animal that is Blanka, Luis jumps into the role here and is bound to deliver an experience like no other.
Recently, Luis has also voiced The Lock in WWE 2K23, a number of characters in Crisis Core: Final Fantasy 7 Reunion, and Ranzo Kiyama in Beyblade Burst QuadDrive.
Joe Dimucci
This world warrior with the same voice actor who has voiced him in Street Fighter 4 and Street Fighter 5. Joe Dimucci (also known as John Snyder) returns and is sure to deliver a memorable performance. Returning after a quiet few years of work in the voice-acting field, Dimucci has a long acting history.
This history dates all the way back to the 1970s and 1980s, appearing in projects like Miami Vice, The Equalizer, Akira, and more.
Jessica Straus
Jessica Straus has always voiced Juri since she was introduced in Street Fighter 4 and she returns once again. This time Juri is amped up to 11 and Jessica is sure to match that character development with her performance.
Beyond Juri, some of her notable roles include Sasha in Infamous and Alexandria Hypatia in Dishonored 2.
Zeno Robinson
Dee Jay gets a new voice actor in Street Fighter 6, like a lot of the new cast. Zeno Robinson has appeared in a lot of different projects.
But, some of his most notable voice work was as Hawks and Deidoro Sakaki in My Hero Academia and Tal in Digimon Adventure. This is by far his biggest role in a game to date, and you can expect a memorable performance because of it.
Caitlin Glass
Caitlin Glass has voiced Cammy since Street Fighter 4 and rounds out the classic cast. Her incredibly recognizable performance will feel right at home with Cammy's familiar moves and combos in Street Fighter 6.
Some of Caitlin's other work includes playing Mina Ashida in My Hero Academia, Evergreen in Fairy Tail, and Willow Schnee in RWBY.
Aleks Le
Aleks is back after his guest appearance in Street Fighter 5 to round off the DLC for that game. As Luke, Aleks Le is set to do a great job with the larger role Luke has in Street Fighter 6, including in the Street Fighter 6 World Tour mode.
In addition to Street Fighter 6, Aleks played Zenitsu Agatsuma in Demon Slayer: Kimetsu no Yaiba, Anos Voldigoad in The Misfit of Demon King Academy, and in a number of games like Cassette Beasts and River City Girls 2. But, this is one of his biggest roles in games to date.
Wally Wingert
Wally voices the main baddie in Street Fighter 6 from the looks of it according to trailers. Wally Wingert has appeared in a number of recent projects including Return To Monkey Island, Triangle Strategy, and Wasteland 3.
But, with a large role to fill, you can expect a performance that really makes JP one of the most menacing figures.
Stephen Fu
Street Fighter 6 is one of Stephen Fu's largest roles to date. Bringing the drunken fighter to life, Jamie would be nothing without Stephen's performance from what we have seen so far.
In addition to this role, recently Stephen has played Diamant in Fire Emblem, Crick in Octopath Traveler 2, and Kyoya Sadamoto in Lost Judgment – The Kaito Files.
Anairis Quiñones
Anariris Quiñones has voiced a number of characters across games and TV, big and small. In addition to Kimberly here, she has played Mirko in My Hero Academia, Lua in Ghost Song, and even Rita in New Pokemon Snap.
But, with Kimberly's infectious personality, bubbly energy, and non-stop thirst for action, you can expect performance to match the moveset Kimberly has in her back pocket.
Allegra Clark
Allegra Clark gives a powerful, punchy performance as Marisa from the trailers we have seen, which matches her imposing figure and strength.
But, that isn't anything new for Allegra who has always delivered great performances, whether it is Bloodhound in Apex Legends, Beidou in Genshin Impact, or as one of the Pilot voices in Star Wars Squadrons. Expect to see Marisa become one of the favorite characters from the new lineup, largely down to Allegra's performance.
Cherami Leigh
Manon's grace looks to be captured in Cherami Leigh's performance. Manon has already become an icon for her new playstyle and flair she offers to the series, but Cherami's performance does a lot to help sell her character from what we have seen.
Cherami has done a lot of voice work recently, including playing Sonia in The Legend of Zelda: Tears of the Kingdom, Fia in Deathloop, and A2 in NieR Automata.
Tiana Camacho
Tiana really sells Lily's enthusiasm for her tribe and fighting from her trailer and you can undoubtedly expect a great performance in the full game.
Tiana Camacho has a pretty deep voice-acting history dating back to the early 2010s playing Cobra Queen Medua, Pixel Chaso Discordia, and Star Commander Bellona in Smite. Recently, she has appeared in some smaller titles, including In Sound Mind as Tonia and Cris Tales as Galley.
There you have it, the full Street Fighter 6 voice actors and cast list. Now that you know who is returning and bringing a new flavor to beloved characters, why not see where they stack up against one another in gameplay? Our Street Fighter 6 tier list has the rankings for you if you are looking to use them in the Street Fighter 6 Battle Hub or Street Fighter 6 Fighting Ground modes.