Where do you sell ships in Starfield? With the ability to buy and sell ships, as well as steal ships, it's only natural to want to know how to sell ships in Starfield. After all, managing a whole fleet of ships would become a nightmare, so getting rid of a few ships is a smart idea. So, here's everything you need to know about selling ships in Starfield, including how to sell stolen ships in Starfield, as this is slightly different.
During our time with the game for our Starfield review, we've amassed quite the collection of Starfield ships. Given the different ship classifications and how they perform, as well as the extensive Starfield ship customization options, we've kept a hold of a few, such as the Starfield Mantis puzzle reward, the Razorleaf. However, knowing how and where to sell ships in Starfield is vital to keeping your collection under control.
How to sell ships in Starfield
To sell ships in Starfield, you have to speak to a Ship Services Technician, found near the landing pad area of all major cities. Here, select to see which ships they are selling to begin trading, and then press 'Sell' to select from your own ships.
Ship Services Technicians are easily identified by their bright yellow jacket and hat, as well as being located very close to the landing locations in many major settlements, such as New Atlantis on Jemison.
Selling a ship will provide you with a substantial amount of credits, depending on how strong the ship was. For example, higher quality ships with more upgrades will sell for more money compared to your beginner Frontier ship.
However, you are not able to sell your Home Ship. This is your main ship that you will be traveling with which has to be selected from the ship editor at the Ship Services Technician. If you've only got one ship, then you will be unable to sell as you won't have access to a ship, even if you were planning on using the profits to purchase a new ship.
However, if you have multiple ships but would like to sell your Home Ship, then you will need to select another one. To change your Home Ship, speak to the Ship Services Technician and choose the option to modify your ships. Here, browse your fleet of ships and select a different Home Ship using the controls in the bottom right. You can then head back into the trading menu to sell the ship that was previously your Home Ship.
How to sell stolen ships in Starfield
Selling stolen ships in Starfield requires you to first register the ship at a Ship Services Technician. To do this, enter the trading menu and follow the controls in the bottom right to register the stolen ship before then selling it.
Beware though, registering stolen ships costs a significant amount of credits that will diminish the profits gained. Unfortunately, this makes stealing ships and selling them a rather poor way to make money in Starfield, despite how appealing being a pirate might be to some players, especially with the ability to join the Starfield Crimson Fleet faction.
Instead, finding and selling Starfield contraband is much more profitable than selling stolen ships. Nevertheless, it will still give you a small amount of money, and selling ships is useful if you'd like to cut down the size of your fleet.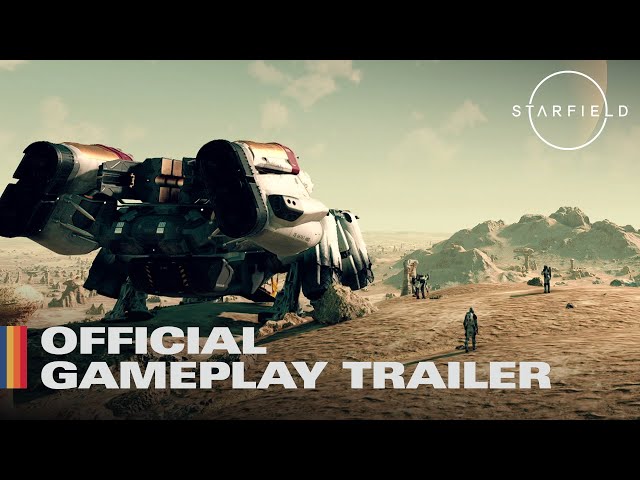 Is selling ships in Starfield worth it?
Selling ships in Starfield is worth it if you have a better ship than the one you wish to sell. Given there's not much use in owning multiple ships decked out with Starfield crew, you can safely sell additional ships for extra credits, especially if you're light on coins. With certain Starfield skills, such as Commerce, it's possible to increase your profits too.
Again though, selling stolen ships is not as profitable as you might have thought. While there's no up-front investment given the ship is stolen, you have to do a costly registration process to be able to sell stolen ships, eating away at any potential profits.
That covers how to sell ships in Starfield, including stolen ships. For more on the deep spaceship system in Bethesda's latest RPG, it's worth finding out how to increase crew size in Starfield, as this isn't straightforward either. With the best Starfield skills, you can be a master pilot and rule the universe from your cockpit.
Still looking for more? While a good Starfield wiki can be a handy source of information, our new Starfield Database goes further, offering you daily news, searchable databanks, and even interactive tools.