Showing your appreciation for games with clothing can be a nitpicky task. However, if you're trying to walk the line between style and paying homage, then the new rollout of Starfield merchandise could be what you're after. The Bethesda space RPG is drawing closer, and while Fallout 4 and The Elder Scrolls Skyrim have entertained us for all these years, it might be time to retire your PIP-Boy for Bethesda's new threads.
Though the Starfield merchandise range is considerably limited at this point in time, the first design from the game's clothing range is now available for purchase on the Bethesda Gear storefront. Dubbed the 'Starfield Constellation Jacket', this simple-yet-effect design will be a surefire hit with all you gaming fashionistas out there. "Gear up to embark on an epic journey with the Starfield Constellation Jacket. After all, you'll want to look good while trying to answer humanity's greatest mystery," Bethesda explains.
However, while the jacket's looks are worth considering, its construction might be worth checking out. According to the description, the Starfield Constellation Jacket is "inspired by space suits, this pullover features a crisp white exterior and evokes an astronaut's silhouette. Adjust the pair of asymmetrical zippers on the front to reveal a deep blue lining underneath, allowing you to discover your favourite way of styling the jacket." Furthermore, this initial piece of merchandise uses "reflective details on the shoulders, the Constellation logo on the right sleeve, and the Constellation ribbon on the hood."
There are even "three pockets for all the tools and snacks you want to have handy."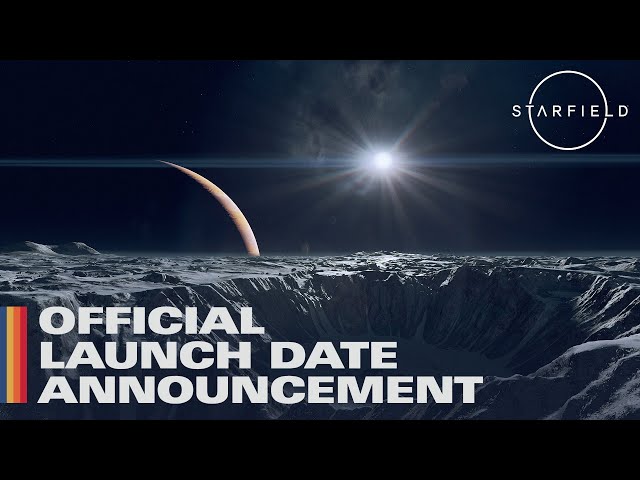 Sounds pretty good right? Well, the price tag attached to this jacket might give you some pause before deciding to add it to your basket. Coming in at $95 (£76.40), those of you outside of the United States will have to factor in a minimum shipping cost of $40, taking the full purchase to around $135. Comparatively, a physical copy of the game for Xbox players will cost $69.99 (£69.99). With the Starfield release date, it might be time to set some pennies aside, especially in lieu of an official Starfield collector's edition at present.
If you do fancy it though, you can pick it up here, alongside merchandise for other games such as Doom Eternal and The Elder Scrolls V Skyrim.
The journey toward Starfield has been a long one, so long in fact that we've compiled a history of the Starfield release date. From Starfield planets to Starfield companions, there is much to explore in Bethesda's next open-world adventure.