The sheer choice when it comes to the best Starfield weapons is overwhelming. However, one weapon in particular is evading detection from players across the galaxy. The Starfield Magpulse recieved considerable attention from Bethesda in the past, but upon first glance, it doesn't seem to be the devastating piece of weaponry the Fallout developer propped it up to be.
Before Starfield arrived on Xbox and PC platforms, Bethesda lead weapon designer Dave Olds describes the Magpulse as a "new magnetically driven weapon that features a grid of 25 barrels. Each barrel has its own aiming laser, which is incredibly cool." While it certainly sounds fantastic on paper, the Magpulse might not be what you're expecting from that description. This isn't some massive Doom Eternal-style gun, despite Bethesda's relationship with the franchise.
As you can see below, the Magpulse is actually quite a compact rifle. There aren't any massive, protruding barrels like a mini-gun or anything resembling alien-like technology. Instead, the Magpulse's aforementioned 25 barrels are condensed into the front of the weapon, playing into Old's approach to precision.
"When you use it in the game, you'll see a grid of lasers projected onto objects in the world, which tells you exactly where your shots will land. We haven't done anything like it before," Olds says of the weapon in a previous Bethesda blog post.
There will be other variants of the Magpulse to find in Starfield, as well as modifications that can be tweaked to the player's liking at a weapon workstation. However, according to StarfieldDB, the weapon's origins and specific location are still a mystery. Base and upgraded variants of the Magpulse can be randomly found in containers, deceased enemy loot, or in the inventory of NPCs. Yet, a dedicated location on one of the many Starfield planets is yet to be discovered.
In spite of it turning into a rare weapon at present, Starfield players that have acquired it claim the Magpulse is worth the hunt. "The Magpulse is probably my favorite rifle platform in Starfield. The targeting system is reminiscent of Predator," says 'OldManIndy79' on social media.
Believing the weapon to hone in on extra terrestrial origins, they add that "I am pretty sure this was intentional by Bethesda, as I swear I hear the Predator 'click' when using it." The Magpulse could be one of the Starfield unique weapons to look for, especially if deadlier variants appear in the future.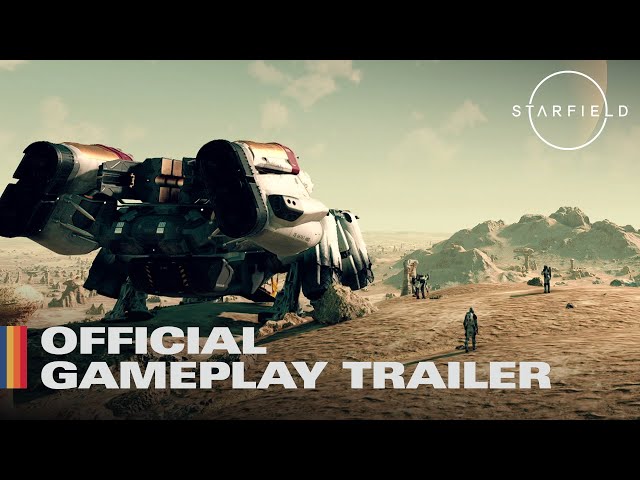 Still looking for more? While a good Starfield wiki can be a handy source of information, our new Starfield Database goes further, offering you daily news, searchable databanks, and even interactive tools like a New Atlantis map for exploration.