Back in the days of peak mid-2000s MTV programming, the sheer absurdity of Pimp My Ride's car customization choices was a sight to behold. Bethesda has a chance to tap into that fun with Starfield, with the upcoming Starfield Direct showcase serving as a platform to give us our biggest insight yet into the Xbox RPG adventure. I don't want to just dive into overwhelming statistical data with my spaceship. Let me treat it like a Need For Speed Unbound car or Pimp My Ride creation that would make Fast and Furious fans proud.
There isn't a second of Starfield footage that hasn't been scrubbed frame by frame, and by now you probably know that Starfield ship customization options are shaping up to be exceptionally robust – maybe even overwhelming, to be completely honest. But while there are plenty of numbers to crunch and angles to calculate with the placement of each ship part, I'm not interested in whipping out a protractor to ensure my thrusters are perfectly aligned. Spaceships should be treated no differently than the Nissan Skylines or Subaru Imprezas seen in the glorious era of the original Need For Speed Underground games.
Starfield's ships need to be a blank canvas for brilliantly dumb ideas. Give me the body of a ship from a scrap heap and let me put a gigantic engine inside it. On Pimp My Ride, Xzibit used to get his team to put PSPs and PS2s inside every car. Comically large engines and boosters are my PSPs and PS2s. If the array of options in the Starfield character creation is just as diverse as Skyrim and Fallout 4, the same attention needs to be applied to my ship.
Do spoilers exist in space? And no, I don't mean the kind that ruins Succession for you. If not, they should do, and Bethesda could be onto something brilliant if our ships were the equivalent of street racing cars.
Though, using our space crafts as a container for ground speeders, bikes, or interstellar cars could scratch that itch. When Dominic Toretto and the family flung their vehicles out the back of an Army cargo plane in Furious 7, I felt that. Ground vehicles are yet to be confirmed for Starfield, but with planets as large as the ones Bethesda has created, the odds of having them in some form seem high – maybe this will be another feature announced at the Direct.
It is likely that Starfield will have us transporting all sorts of mysterious objects across the galaxy, but hopping out of the pilot seat into a customized ground vehicle within a few button presses would be ace – not even No Man's Sky is operating on this level. Customization for vehicles shouldn't be necessarily all about performance and what's under the hood. Sure, it could be nice to have an advantage over potential space pirates, but if I'm going to get attacked by the villainy of the galactic seas, then I'm going to do so with a spaceship donning paint so bright my HDR settings will be sweating.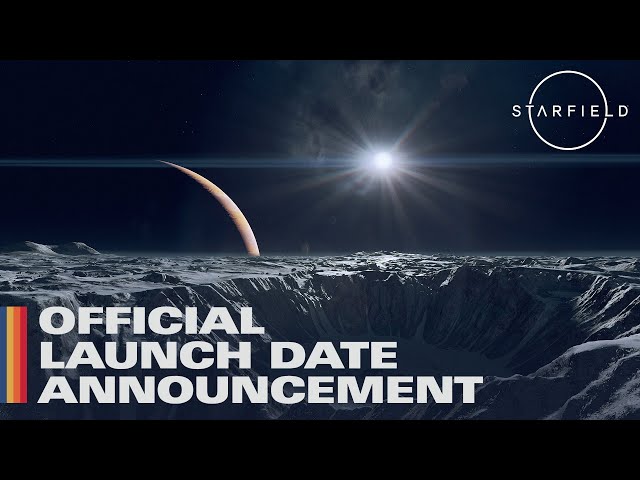 From what we've seen so far regarding Starfield's spaceship crafting, it appears to be taking a very modular approach – as if they are bits of Lego to swap around. It is unlikely that Lego 2K Drive will satisfy my need to mess around with different configurations, but Starfield could be the game to outshine the beloved pieces of plastic. In a galaxy where all of the Starfield planets add up to over 1,000 different locations, Bethesda could champion that feeling of pure imagination beyond just its various locales.
So, all I'm asking is one simple request: Bethesda, let me pimp my ride.