Massive Entertainment's brand-new upcoming open world Star Wars game, Star Wars Outlaws, could be – well – absolutely massive. Set between the events of episodic film Empire Strikes Back and Return of the Jedi, Star Wars Outlaws will follow Kay Vess as they navigate a Galaxy at war and try to score big in the Outer Rim. From what we've seen so far, this is going to be an action-packed adventure full of character. However, what you may have missed in the chaos of the new trailer at this year's Xbox Games Showcase is that iconic voice actor Dee Bradley Baker is once-again joining a Galaxy Far, Far Away.
Ahead of confirmation of the Star Wars Outlaws release date, through a press release, Massive Entertainment has confirmed that Star Wars The Clone Wars, Star Wars Bad Batch, and Overwatch 2 actor Dee Bradley Baker will be voicing Nix. Nubz Nation, we know this isn't the DBB cameo you want to see, but… Well, we can't expect High Republic-era stuff to be shoved into everything, can we?
If you want to know who Nix is, they're Kay Vess' trusty animal companion – so, Baker's work as Hammond in Blizzard's hero shooter Overwatch is going to come in handy here. You can find an image of them below:
We also know that protagonist Kay Vess is being portrayed by Nobody and Utopia Falls star Humberly González. You want a better look at her, you can find that below:
If you want to see her in action, you can check that out below, too. Trust us, you might want to watch it more than once – it's packed with Aqualish, Quarren, Twi-Leks, and more.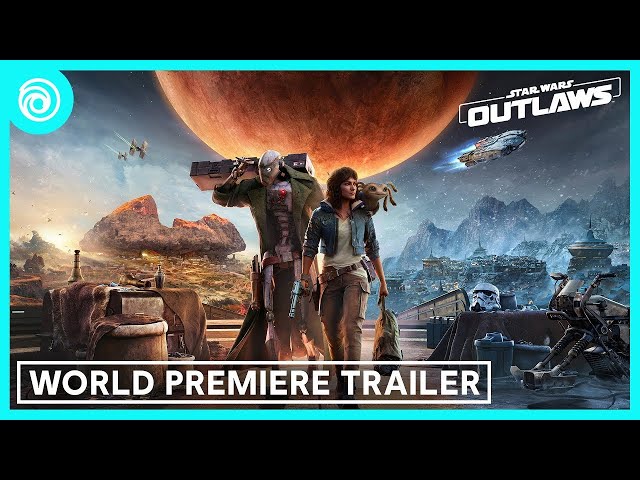 Commenting on Star Wars Outlaws, Lucasfilm Games' vice president Douglas Reilly has said that it's "excited to deliver the first truly open world Star Wars game, with an action-adventure story filled with characters and planets both new and well-known to the Star Wars galaxy". What does this mean? Well, only time will tell – but we're hyped.
Is Star Wars Outlaws going to be one of the best PS5 Star Wars games out there? Well, we don't know for certain – but, it could very-well be one of the best Star Wars Xbox games available when it drops. It's also worth remembering that this is also going to be – and we're quoting the official Star Wars social media account – the "first Star Wars open-world game".
So, that could very-well mean that this is one of the best Xbox open world games out there when it arrives. Although, with the Starfield release date on the horizon, we might be getting a little ahead of ourselves. If you want to play something similar to this on your PlayStation, you can find out more about the best PS5 open world games available right now. We know, we know; Star Wars Jedi Survivor isn't not open world, but the games on this list will offer you even more freedom than that – which is never a bad thing.