When is the Sonic Superstars release date? Sonic fans are in for a treat with the iconic blue hedgehog's next supersonic adventure which brings an all-new take on the classic 2D Sonic game. You're in the right place to learn everything you need to know about the game, including the Sonic Superstars release date window and speculation, the story, and exciting new gameplay features. We've even got all the Sonic Superstars characters you can play as.
The Sonic Superstars release date will be a treat for fans of the series who have gone a considerable time without a classic 2D Sonic game. After all, the last time we saw our favorite anthropomorphic hedgehog was in Sonic Frontiers which took the brave leap into the open world genre. While some loved the new style, many would not rank it among the best Xbox open world games or best PS5 open world games. Nevertheless, Sonic Superstars takes the series back to its roots.
Sonic Superstars release date
The Sonic Superstars release date is Tuesday, October 17, 2023, on PS5, PS4, Xbox Series X|S, Xbox One, Nintendo Switch, and PC. The launch date was confirmed at Gamescom Opening Night Live 2023.
Sonic Superstars may have only been revealed at Summer Games Fest 2023, but it's clearly not taken long for Sega to put the final polish on it.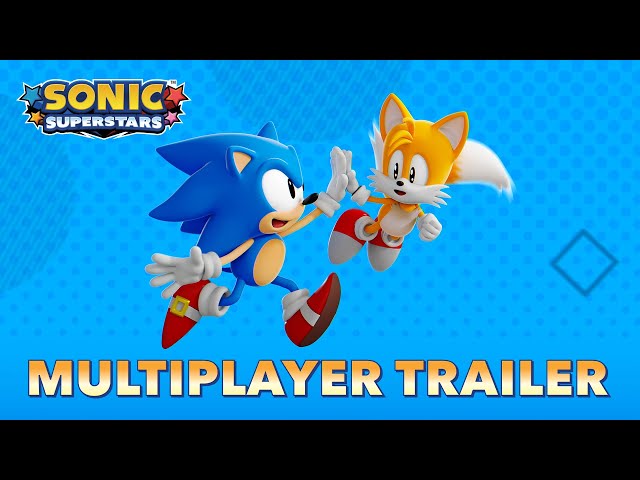 Sonic Superstars story
The Sonic Superstars story sees Dr. Eggman, Fang, and a new antagonist attempting to convert the mystical Northstar Islands' giant animals into Badniks to create a robot army. As Sonic and his allies, it's up to us to stop Dr. Eggman and the other antagonists before it's too late.
While the story is never the focus on a Sonic game, Sonic Superstars does look to be trying something new. Firstly, it takes Sonic and friends to a brand new location, the Northstar Islands, a stunning archipelago. Here, we will also encounter both new and returning villains that will shake up the familiar story setup further.
Sonic Superstars gameplay
Sonic Superstars is a return to the classic 2D style of Sonic game, unlike the recent Sonic Frontiers that took the series to an open-world format with 3D platforming.
As always with Sonic, in Sonic Superstars you will race through levels collecting as many rings as you can in high-speed action platforming. With such a longstanding series, there's clearly something about this secret formula that appeals to so many players, offering captivating, fast-paced action platforming.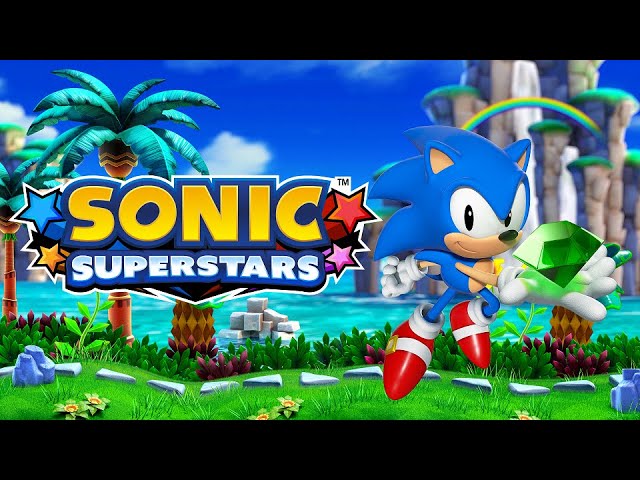 Sonic Superstars seeks to build on this with fully reimagined 3D graphics, alongside new powers and abilities to experiment with, giving you new ways to play in the classic sidescrolling action fans have come to expect. One of these new powers is the ability to harness the power of the Chaos Emeralds to "Multiply, swim up waterfalls, change form, and more", as detailed on the official Sonic Superstars website.
In our hands-on preview from Gamescom 2023, Sarah Thwaites said that the game is "consistently bouncy and upbeat" and it is a fantastic throwback Sonic title, that is shaping up well. "So far, Sonic Superstars is a compelling addition to the long list of games coming this year. And while there is a lot of competition for the top spot in the world of platformers right now, Superstars' gorgeous nostalgic visuals and bright soundscape add an undeniable sense of style to its side-scroller gameplay."
Perhaps most exciting of all though, Sonic Superstars has multiplayer co-op for up to four players for the first time ever in a Sonic game. You will be able to race through the entire campaign with up to three other players in drop-in, drop-out local co-op. This is no doubt an exciting addition to the game and the franchise as a whole, letting players team up as iconic characters like never before.
Sonic Superstars characters
The Sonic Superstars characters you can play are Sonic, Tails, Knuckles, and Amy Rose. Longtime fans of the series will likely recognize these characters, as they are iconic characters from the series.
Thanks to the addition of co-op multiplayer, however, these characters become even more fun. Players can pick their favorite characters and team up, taking advantage of each of their unique abilities to speed through Northstar Island and defeat Dr. Eggman before it's too late.
And that's all you need to know about this exciting new adventure ahead of the Sonic Superstars release date, from the new story details and gameplay features to all the iconic characters you can play as. If you're a fan of, arguably, the best platform game series, Sonic Superstars is one of the most enticing upcoming PS5 games and upcoming Xbox games revealed right now.