Who is on the Redfall voice actors and cast list? Arkane's games are known for their charismatic and loveable characters and the individuals that bring them to life and that looks to be no different in Redfall. With four main heroes and a host of side characters you will meet as you try to take down hordes of vampires, the Redfall voice actors and cast list is stacked with talent.
But, who is voicing each of the Redfall characters, particularly the stars of the show Jacob, Layla, Remi, and Devinder? Below, you can find a rundown of who they are and some notable projects the core cast members have been in before they steal the Spotlight in Redfall on Game Pass. And if you're hoping to join your friends on other platforms, find out more about Redfall crossplay to see the banter the characters have while playing with each other.
Redfall voice actors and cast list
The Redfall voice actors and cast are:
Yuri Lowenthal – Jacob Boyer
Queen Noveen – Layla Ellison
Kamal Khan – Devinder Crousley
Adriana Isabel – Remi De La Rosa
Bumper Robinson – Dr. Terrance
Catherine Cavadini – Anna Creelman
Joan Van Ark – Connie War, Ms. Wayland
Kimberly Brooks – Rebecca Mitchell
Margo Rey – Reverend Eva Cresecente
Todd Haberkorn – Dr. Tran, Jason, Joe Creelman
Debra Wilson – Miss Whisper
Jake Green – Bloodbag Chuck, Charles Beck
James Urbaniak – Hollow Man, Kildere's father
Moria Dorrondona – The Black Sun
Dolbert Hunt – Rook
Janina Gavankar – Shroud
Lucion Dodge – Siphon
Nick Futterman – Sin Eater
Tiana Camacho – Angler
Fryda Wolff – Amelia Addison, Bellwether Soldier
Koston John – Bloody Tom, Corpse Thrall, Bellwether Soldier
Jason Spisak – Elias Kurz
Dave B. Mitchell – Radio announcer
Yuri Lowenthal is the most prolific video game voice actor here appearing in a ton of other games. These include Marvel's Spider-Man as Peter Parker, Marth in Fire Emblem, and a ton more. Queen Noveen has mostly appeared in children's TV Series' voicing characters, but she was in The Sinking City from developer Frogwares and as some pedestrians in Red Dead Redemption 2.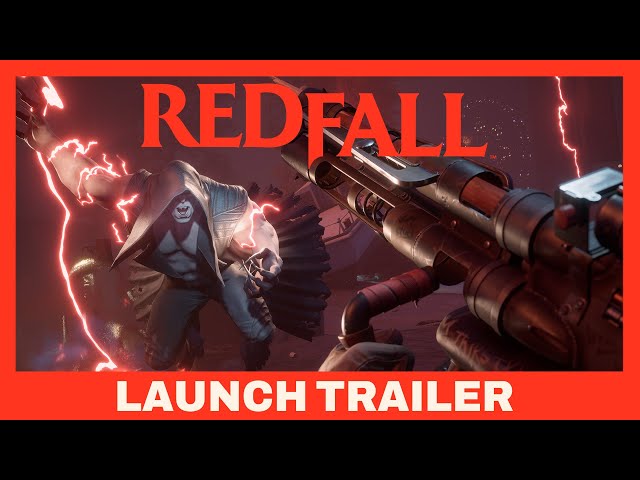 Kamal Khan has appeared in a number of other games including XCOM: Chimera Squad and Destruction AllStars. Finally, Adriana Isabel has appeared in a number of shorts, but this is her first big game, although she did play Anya in Pagan Online.
Besides that you can also see familiar names like Debra Wilson and Janina Gavankar in the wider cast list.
But, there you have it! Those are all the Redfall voice actors and cast members. With the list now expanded beyond the core cast and side characters, you can get stuck into our Redfall walkthrough for even more information on your vampire-hunting journey.