The next chapter for PlayStation VR fans is fast approaching, with PSVR 2 set to unravel a new realm of possibility for VR players. Sony has been tight-lipped when it comes to PSVR 2 launch day games, but now we've got our first glimpse of what to expect later this year. It's an impressive lineup of games, but players will have to wait for Beat Saber.
PSVR 2 will undoubtedly be an impressive piece of kit. With features such as an Oculus Rift-inspired play space creator, entering the world of virtual reality has never been easier. The PSVR 2 specs and new features are plentiful, but you'll undoubtedly want some decent games to test out. You're in luck, as we finally know what to expect on the PSVR 2 release date.
The official PlayStation Twitter account reveals that "more than 30 games [are] expected for launch window release." Among the lineup are the likes of Pavlov, Pistol Whip, Star Wars Tales From The Galaxy's Edge and Gran Turismo 7.
Developer Supermassive Games is getting on the fun too, with Dark Pictures: Switchback VR adding some horror frights to PSVR 2 sessions. Though the list of games should please most players, like you, we're still waiting for Beat Saber to get the PSVR 2 treatment.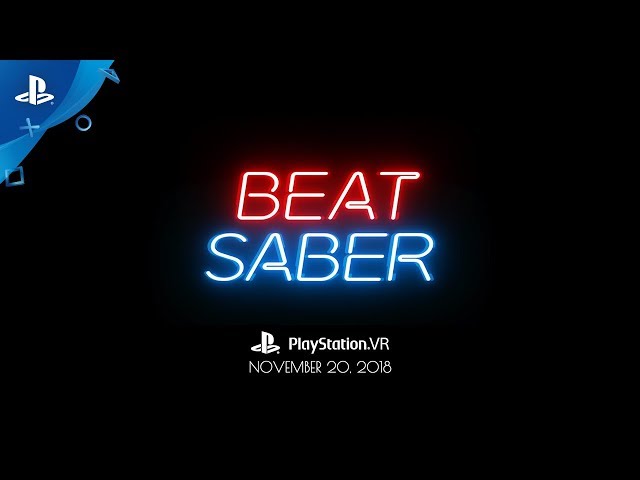 Developer Beat Games gave the rhythm genre a new lease of life in 2019, with Beat Saber providing all the sweaty dancing joy you could ask for. Artists like The Weeknd and Lady Gaga have lent their music to the game, with the most recent Rock Mixtape pack dropping in December last year.
Though the developer confirmed Beat Saber's release on PSVR 2 in January, a release date is still up in the air. It is possible that Beat Saber could arrive as a surprise game closer to PSVR 2's launch date, but it appears unlikely at this stage.
So while you wait for Beat Saber to drop, check out all the upcoming PSVR 2 games, as well as what you can grab on the PS Plus Extra and Premium games list.