The future of virtual reality is finally here with the release of the PSVR2, but you'll want to add some of these upcoming PSVR2 games to your wishlist. Since VR is more niche than normal videogames, the launch offering isn't as spectacular, so any upcoming games could be a great addition to your growing library.
With iconic VR games like Beat Saber coming up, to exciting first-person shooter games like Firewall Ultra, there's plenty to look forward to in the slate of future PSVR2 games. In fact, some of these may end up on the best PSVR2 games list. We've already fallen in love with the headset during our PSVR2 review play time, and we're excited for the future of PlayStation's latest VR headset.
Upcoming PSVR2 games
The list of upcoming PSVR2 games are as follows:
Beat Saber
Firewall Ultra
Resident Evil 4 Remake
No Man's Sky
Ghostbusters: Rise of the Ghost Lord
The Walking Dead: Saints & Sinners – Chapter 2: Retribution
The Dark Pictures: Switchback VR
Aliens
Behemoth
Creed: Rise to Glory – Championship Edition
Crossfire: Sierra Squad
Before Your Eyes
Cave Digger 2: Dig Harder
Cosmonious High
Ragnarock
What the Bat
The Foglands
Green Hell VR
Synapse
Journey to Foundation
Beat Saber
Whenever you hear the word VR, it's likely someone is thinking of Beat Saber. This iconic rhythm game is one of the best selling games on any platform that can play virtual reality games, thanks to the fact it is easy to learn and hard to master.
Firewall Ultra
The Firewall Ultra release date isn't too far away. This first-person shooter is a sequel to Firewall Zero Hour, which was on the first PSVR headset. Firewall Ultra players will become an elite contractor and squad up with a team in a mix of PVP and PVE game modes, requiring you to communicate with your team.
Resident Evil 4 Remake
While it's currently unclear what level of support the Resident Evil 4 Remake will allow PSVR2 players to experience, it is confirmed to have some VR capabilities. It is unlikely to be the full game, but as the Resident Evil 4 Remake release date approaches, we can't help but be excited to experience some of this iconic horror game in virtual reality.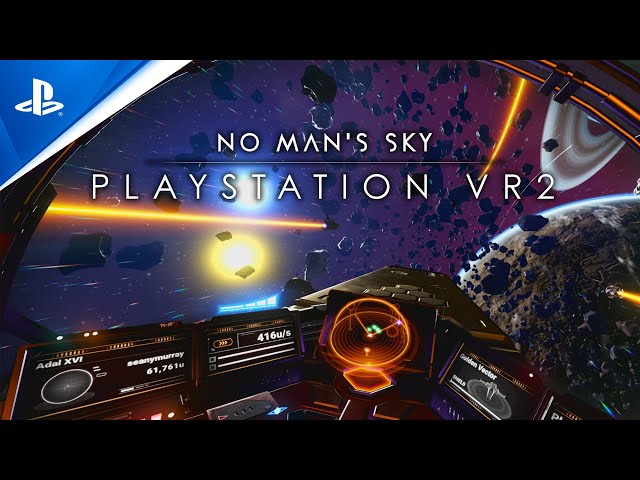 No Man's Sky
Considering the level of support that No Man's Sky offers VR headsets on PC and PS4, it is no surprise that an upcoming update will allow PSVR2 players to once again join the universe of Hello Games' survival game. Whether you're a fan of No Man's Sky or have yet to experience the incredible galaxies on offer here, you'll definitely have a great time when the update arrives.
Ghostbusters: Rise of the Ghost Lord
Who you gonna call? No one, since you'll be donning the memorable overalls and teaming up with friends as you set off to capture and deal with any ghosts that may be causing mayhem in San Francisco. Rise of the Ghost Lord is the ultimate Ghostbusters VR experience for any fans of the series.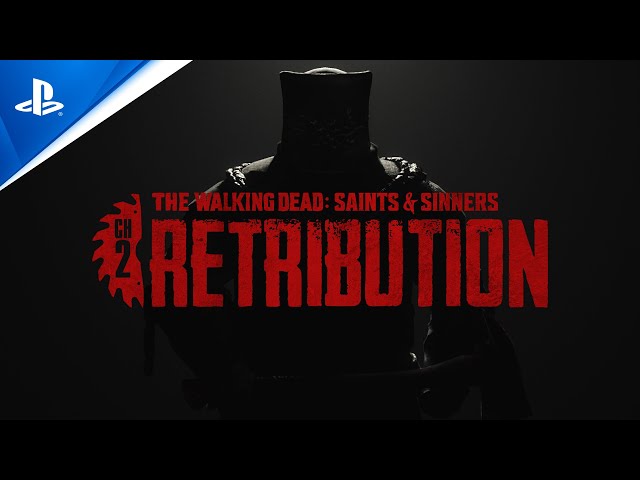 The Walking Dead: Saints & Sinners – Chapter 2: Retribution
Moving past the long name, The Walking Dead: Saints & Sinners – Chapter 2: Retribution is the second part to the extremely successful Saints & Sinners VR game that was released a few years ago. Hunted by the seemingly unstoppable Axeman, and preparing to face off against both humans and undead alike, you'll make your way through new areas of New Orleans while attempting to survive the zombie apocalypse.
The Dark Pictures: Switchback VR
Try not to blink as you ride the rollercoaster of horror in The Dark Pictures: Switchback VR. This action-horror game will put you in the seat of the most terrifying ride in the world, as you come face-to-face with some of The Dark Pictures' antagonists and pass by settings from the games. And using PSVR2's innovative eye-tracking, any time you blink could see more monsters after you.
Aliens
Set between the events of the first and second Aliens films, this Aliens VR game will see you play as a battle-hardened veteran, with a vendetta against the pesky Xenomorphs we have all come to love and hate. While no gameplay has been revealed yet, it will take advantage of Unreal Engine 5, which will make it a truly immersive experience.
Behemoth
Developed by the team behind The Walking Dead: Saints & Sinners series, Behemoth thrusts you into a fantasy world that is as brutal as it is exhilarating. No gameplay has been seen for the game yet, but it sounds like it has unforgiving boss battles similar to games like Elden Ring, which makes us excited.
Creed: Rise to Glory – Championship Edition
Step into the ring once again as Adonis Creed, thanks to the Creed: Rise to Glory – Championship Edition. This new edition of the popular VR game will bring you face-to-face with plenty of difficult fighters, but thanks to a range of immersive features and quality-of-life improvements, it's more fun than ever.
Crossfire: Sierra Squad
From the developers behind the Crossfire series, Crossfire: Sierra Squad will put you in the shoes of rival military factions Black List and Global Risk in over 60 missions. This battle-focused VR first-person shooter will provide high-octane entertainment, and if you're a fan of the Crossfire series, it should definitely be on your wishlist.
That's all of the upcoming PSVR2 games for you to look forward to. Some PSVR2 games may eventually join the PS Plus Extra and Premium games list, so it may be worth subscribing to the new tiers in the future.