Late last night at its CES 2022 showcase, Sony unveiled the full suite of new features and specs for its new virtual reality headset, the PSVR 2.
Two big new features for Sony's PSVR 2 headset includes the addition of Headset-based Controller Tracking, which means the PSVR 2 tracks movement from the inside out. Therefore, you don't need any external cameras to track headset or controller positions. Eye-Tracking also allows greater control over your experience with only a simple look needed to control new aspects of a game or perform certain actions that would previously have required button presses..
However, the full PSVR 2 Specs are just as exciting as the shiny new features, with a 2000 x 2040 resolution per eye, smooth frame rates, and DualSense-like Haptic Feedback and 3D Audio built into the headset and controllers, which were both announced last year during the headset's initial reveal.
As for the numbers, the full PSVR 2 Specs shake out as follows as highlighted by Sony on the PlayStation Blog:
PSVR 2 Specs
Display: OLED
Panel Resolution: 2000 x 2040 per eye
Panel Refresh Rate: 90Hz, 120 Hz
Lens Separation: Adjustable
Field Of View: 110 degrees
Sensors: Motion Sensor: Six-axis motion sensing system (three-axis gyroscope, three-axis accelerometer)​
Attachment Sensor: IR Proximity sensor
Cameras: Four cameras for headset and controller tracking, one IR camera for eye tracking per eye
Feedback: Headset vibration
Cables: USB Type-C
Audio: Built-in microphone, Stereo headphone jack
As you can see, one of the best features for ease of use is the headset's USB-C connection, which is significantly more simple than the four or five cables needed for the original PSVR on PS4, plus an adapter for use with the PS5.
Alongside the reveal of the PSVR 2 specs, Sony also unveiled Horizon Call of the Mountain. Developed by both Horizon studio Guerrilla recently acquired PlayStation Studios team Firesprite, this VR adventure is being built as a true next-generation VR experience set inside the Horizon universe.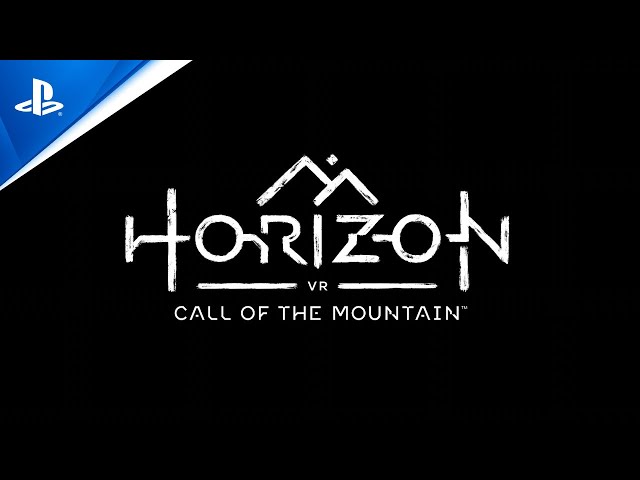 While a Horizon Call of the Mountain release date and a PSVR 2 release date wasn't announced at CES, it has long been believed that Sony is gearing up for a Fall 2022 release. So, hopefully we will start to see more from the system later this year as E3 and the summer showcase season gets closer.