If you're out here looking to pick up a new PS5 console, this might be the best time to buy one. Sony is quite-literally giving away free PS5 games with every new console bought in the build up to Insomniac Games' Marvel's Spider-Man 2. What's better is that you don't actually need to buy it from a specific retailer. But, before you rush to your nearest Best Buy, there is some 'small print' you should know about. Oh, and don't worry if you don't like Spider-Man, there's a decent selection of games on offer.
Ahead of the long-awaited Spider-Man 2 release date, which is in a few weeks time, anyone in the United States of America who buys a brand new PlayStation 5 console – and activates it with a PSN account owned by someone 18 or older – will get to download one of the best PS5 games for completely free. As explained in this PlayStation terms and conditions page, all you need to do is turn on and activate your console by October 20 at 23:59 PST to trigger this promotional offer. Sounds simple enough, right?
Once you've done all of that, all you need to do is head over to the PlayStation Store – through your new PS5 console, of course – and find the banner that says you get one free game. This will then take you to another page where they're all listed, and you can just pick one to download. You're only allowed one though, and there's "no substitutions or replacements". So, you need to make sure you're choosing the right one.
With that in mind, here's all the free PS5 games included in the new console offer until October 20 below:
Marvel's Spider-Man Miles Morales
Marvel's Spider-Man Remastered
God of War Ragnarök
Horizon Forbidden West
Ghost of Tsushima Director's Cut
Ratchet & Clank Rift Apart
Demon's Souls
The Last of Us Part I
Sackboy A Big Adventure
Returnal
Uncharted Legacy of Thieves Collection
Death Stranding Director's Cut
If you want to buy a PlayStation 5 console from Amazon US, you can check out the following offers below. The PS5 Digital is cheaper, but we recommend buying one with a disk drive – it's more useful than you might think. If you're in the UK, you might not get any free games, but you can find the latest deals on PS5 consoles below.
You can also find a couple of offers from other retailers below. If you want to play Final Fantasy XVI or Call of Duty Modern Warfare 2 ahead of the MW3 release date, here's a great way to get it a little cheaper – and you'll still get your other free game.
From some of the best open world games out there right now, to some of the best games of all time, it's a list full of fantastic games – and a list that presents you with quite a tough choice. If you're looking for fast-paced action-packed adventures, Uncharted Legacy of Thieves Collection or Ratchet and Clank Rift Apart is the way to go. If you want rich open-world experiences, Horizon Forbidden West or Ghost of Tsushima Director's Cut is what you should consider. Of course, playing Marvel's Spider-Man is a good idea if you're looking forward to Marvel's Spider-Man 2. So, you should think about picking up the Remaster through this offer if you're a Marvel fan.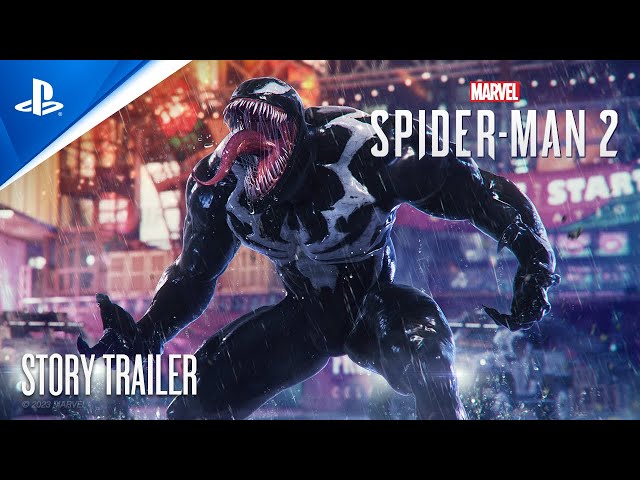 However, we can imagine this will be on sale quite soon, especially with the sequel – one of the most exciting new PS5 games – dropping very soon.
If you want to know more about all the upcoming PS5 games you can look forward to playing on your new console, we have you covered. You can also check out our picks for the best PS5 SSD options right here. Sure, it will have enough internal storage to get you started, but you'll soon find yourself needing more. Especially if you plan to play any one of the best battle royale games, or the best FPS games, on your console.