The chance to play one of the best racing games available right now for free really doesn't come around nearly as often as we'd like, but PS Plus is offering us all exactly that – for a limited time, anyway. If you're looking forward to The Crew Motorfest release date, you need to dust off your PS Plus membership and jump into The Crew 2 on PS Plus while you still can. This is one of the best PS5 racing games on PlayStation's premium subscription service, but you really don't have that long to give it a go.
Ahead of any The Crew Motorfest early access, Ubisoft's The Crew 2 was added to PlayStation Plus as one of the free games you can access with a membership. However, with a rather interesting selection of new PS Plus August 2023 games on the horizon, The Crew 2 is one of the existing offerings on the chopping block. We know it would be nice if PS Plus' library of games was an ever-expanding selection of some of the best PS5 games, but that sadly isn't the case – at least at the moment.
So, The Crew 2 is leaving PlayStation's PS Plus service on August 15. Despite being originally released on the PlayStation 4 console, PS5 players can hit the asphalt – and every other road surface in The Crew 2 – via backwards compatibility.
Throwing players into a persistent open world packed with racing action across an impressive scaled-down recreation of the contiguous United States, meaning you won't be racing around Alaska or Hawaii, The Crew 2 doesn't just let you drive cars. In this racing game, you can take control of planes, motorbikes, and even powerboats. This is quite similar to what's on offer when you look at The Crew Motorfest cars list; so, if you're on the fence when it comes to picking up the new release, you should definitely give it a go.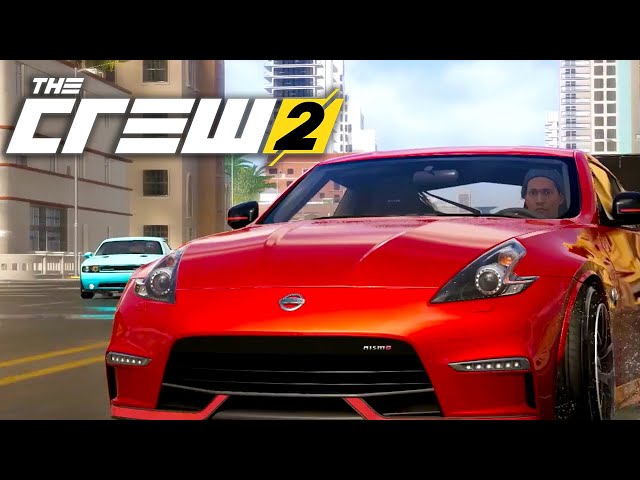 If you're already planning on picking up The Crew Motorfest, though, but you're not sure you'll have time to play much of The Crew 2 on PS Plus, you should still consider it. You can actually transfer your beloved The Crew 2 cars into The Crew Motorfest – and it's hard to say no to free cars in The Crew Motorfest, right?