Pokémon Unite brings Pikachu, Charizard, and co. into the realm of a League of Legends-inspired MOBA, borrowing some of the same mechanics in the process. Developed by TiMi Studios, Pokémon Unite sees two teams of five players battle it out over multiple control points across a map – while players can also score points by defeating wild Pokémon roaming around.
As with League of Legends, half the strategy is picking a roster of monsters with complimentary play-styles and abilities. In Pokémon Unite, there are 20 characters at launch (including Zeraora who is available to players who login before 31 August). These are split between five character classes: Attacker, Speedster, All-Rounder, Defender, and Supporter.
Here, we'll break down the Unite moves and playstyles for characters in the Speedster class, which includes Zeraora, Talonflame, Absol, and Gengar, and we'll rank which ones we think are the best.
Our pals at Pocket Tactics have a full Pokémon Unite tier list of every character, but here's our ranking of the very best Speedsters.
Pokémon Unite best Speedster
Zeraora is the best Speedster in Pokémon Unite right now. Here are our rankings:
| | |
| --- | --- |
| Rank | Pokémon |
| 1 | Zeraora |
| 2 | Absol |
| 3 | Talonflame |
| 4 | Gengar |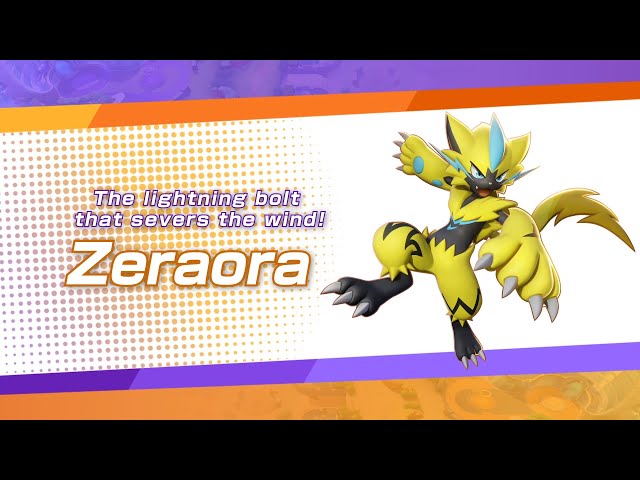 1) Zeraora
Difficulty: Expert
Offense: 3.5
Endurance: 1.5
Mobility: 4
Scoring: 3
Support: 0.5
Zeraora moves
Level 1-3
Agility: A quick dash which increases user's basic attack speed

Slash: Has the user pounce and attack with claws, can throw enemies
Level 6
Volt Switch: A high-speed dash which deals damage and increases basic attack speed for short time, can also dash back

Spark: Leaps at enemies while charged with electricity, dealing damage. Can be used three times before cooldown
Level 8
Discharge: Deals damage with electricity, grants user a shield when it hits. Deals extra damage to paralysed enemies

Wild Charge: A charge attack which causes a combo if it connects
Unite move: Plasma Gale
Zeraora is an Electric-type mythical Pokémon who is both speedy and can deal massive damage when close – so quickly closing the gap between yourself and your opponent is the key to success here. Its Unite move, Plasma Gale, sends out an electrical blast that creates a field of lightning around the area where the blast hits.
Zeraora's strong move set and biblically strong Unite move make it the best Speedster in Pokémon Unite right now.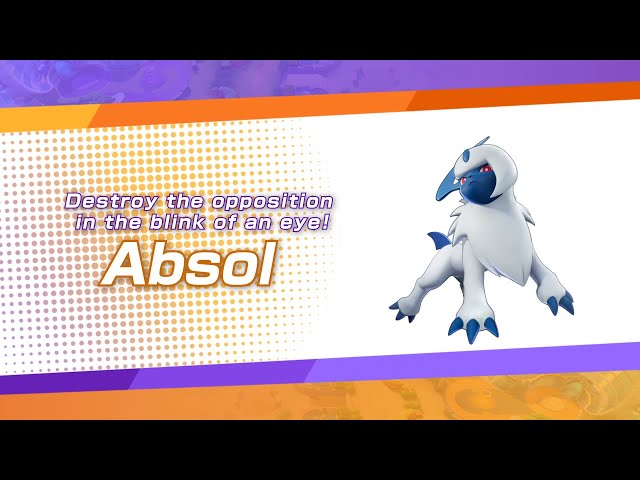 2) Absol
Difficulty: Expert
Offense: 3.5
Endurance: 2
Mobility: 4
Scoring: 2.5
Support: 0.5
Absol moves
Level 1-3
Feint: User dashes in an arc and attacks enemies in the way. Also ignores shields and Defense stats of enemies

Slash: Attacks with claws and increases move's critical hit chances
Level 5
Night Slash: Slashes in an arc, lowering movement speed of enemies for a short time. If used twice, dashes to a designated location, dealing damage

Pursuit: Dashes to an enemy to allow a basic attack, damage increases if the attack lands from behind
Level 7
Psycho Cut: Fires a cut line directly in front, reducing enemy movement speed temporarily if it hits. The next three basic attacks are increased

Sucker Punch: Hits a single enemy but slows both the user and enemy movement speeds
Unite move: Midnight Slash
Absol shares many attributes with Zeraora, being a big damage dealer who can close distances in a flash. Its Unite move, Midnight Slash, sums up his strengths – slashing and throwing enemies to knock off huge amounts of HP. While Absol isn't quite as proficient at scoring as Zeraora, its extra endurance might just save you in a pinch.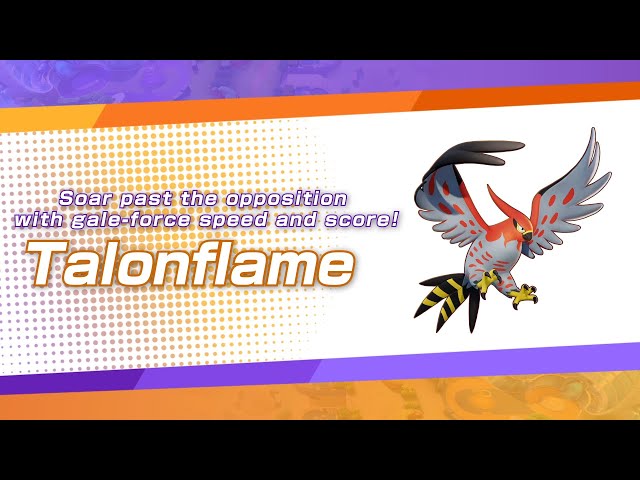 3) Talonflame
Difficulty: Novice
Offense: 2.5
Endurance: 1.5
Mobility: 5
Scoring: 3.5
Support: 0.5
Talonflame moves
Level 1-3
Peck: Flies forward and attacks three times
Acrobatics: Flies towards an area and attacks multiple times, can escape in any direction after using move
Level 5
Flame Charge: Flies in a direction covered in flames, causing damage and increasing user's speed
Aerial Ace: Dashes towards an enemy and increases power of next basic move
Level 7
Fly: Flies up into the sky when used, will dive and damage a designated area when used again
Brave Bird: Covers itself in flames and flies to a target area causing damage. User suffers recoil damage and reduces cooldown of basic moves for short period
Unite move: Flame Sweep
Talonflame isn't built for taking damage, but can sweep over long distances very quickly and provide clearance when overwhelmed. Its Unite move, Flame Sweep, sees Talonflame charge forward while cloaked in flame knocking enemies aside, making it an excellent 'mon for defusing dicey situations.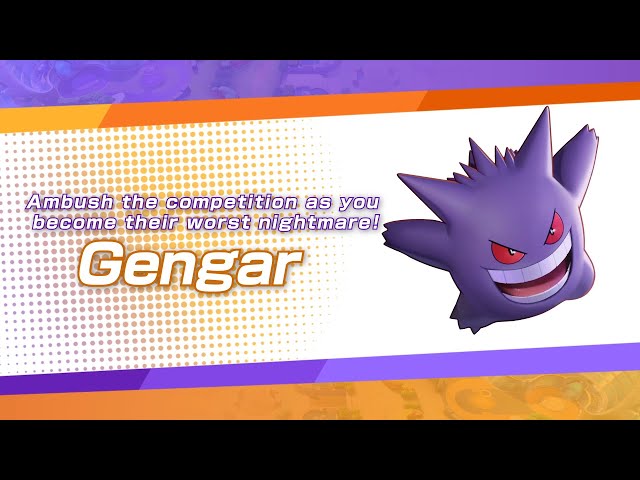 4) Gengar
Difficulty: Expert
Offense: 3.5
Endurance: 2
Mobility: 4
Scoring: 3
Support: 0.5
Gengar moves
Level 1-3
Will-O-Wisp: Shoots multiple flames, dealing damage and inflicting burn

Lick: Attacks with tongue and pulls enemies closer
Level 5
Shadow Ball: Throws a ball which decreases movement speed and Sp. Def of enemy

Sludge Bomb: Throws sludge at an area, leaving hit enemies poisoned
Level 7
Dream Eater: When it hits, puts enemies in a Sleepy state. If it hits again, Gengar sneaks up and attacks, doing damage and healing user's HP

Hex: User disappears and reappears at a location, dealing damage to enemies in the area of effect. Deals extra damage to those poisoned
Unite move: Phantom Ambush
As you'd expect from a Ghost-type, Gengar is all about surprise attacks. It can sneak up behind opponents without making a noise, teleport long distances, and its Unite move, Phantom Ambush, turns Gengar invisible before landing a big attack. A tricky customer indeed, a good Gengar could have the potential to cause all sorts of problems for the opposing team. A poorly-played Gengar though is close to redundant.
For our breakdowns of the other classes in Pokémon Unite, check out the following guides: