We've all been waiting for Sony to confirm it, and now we know that the next PlayStation Showcase is officially on the horizon. The tantalizing event is set to give fans a look at upcoming PS5 games and PSVR 2 titles, spanning a multitude of popular studios. You may be wondering what games are ready to stack up against the best PSVR 2 games out there or if Marvel's Spider-Man 2 release date is coming closer. Here's what you need to know.
"The show will run a bit over an hour, focusing on PS5 and PS VR2 games in development from top studios from around the world. Expect a glimpse at several new creations from PlayStation Studios, as well as spellbinding games from our third-party partners and indie creators," says Sony in a brand new PlayStation blog post. The fresh PlayStation Showcase is set for Wednesday, May 24, 2023.
It has been a whole two years since the last PlayStation Showcase took place, and in that time we've been seeing hype intensify for titles like the aforementioned Marvel's Spider-Man 2, Mortal Kombat 1, and more.
While the recent blog post doesn't specify what games will be shown at the PlayStation Showcase, we can speculate that the first glimpse of Marvel's Spider-Man 2 gameplay will be shown, as we've only had the debut trailer to feast our eyes upon for two years. And we're sure you've grown a bit tired of that single image of Peter Parker and Miles Morales staring at one of Marvel's Spider-Man 2 villains in the darkness of New York City.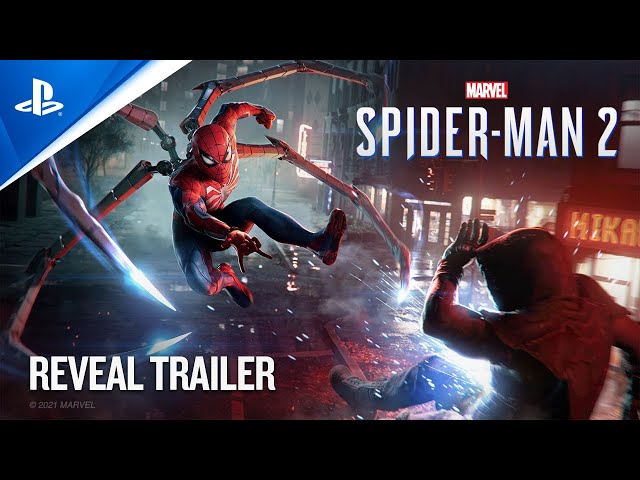 Meanwhile, NetherRealm Studios is teasing the next era of the Mortal Kombat franchise – which will serve as a soft reboot. Early leaks purport that the developer will be ditching the assumed moniker of Mortal Kombat 12, and will instead chart a new course for the franchise as the Mortal Kombat 1 release date becomes highly anticipated. Mortal Kombat co-creator Ed Boon is getting fans excited too on social media, as a series of mysterious tweets begin to generate intrigue for the upcoming fighting game.
Previous claims for the May 2023 PlayStation Showcase have alleged that the long-rumored Metal Gear Solid remake may finally make an appearance, but we'll take a heavy pinch of salt with that one. Although, it would be great to spend some time with Solid Snake and the crew in full PS5 glory. With Hideo Kojima separated from Konami and hard at work at making the Death Stranding 2 release date a reality, we're not so sure an MGS remake would be the same without Kojima's involvement or blessing.
If you're wondering how to watch the PlayStation Showcase, then we've compiled a handy guide that will let you know when and where to catch this exciting glimpse of what could be the best games to release in 2023 and beyond.