When is the Perfect Dark release date? The upcoming Perfect Dark remake from Xbox studio The Initiative is set to bring in newcomers, as well as fans of the original series by hopefully updating the gameplay and story for modern platforms, and we couldn't be more excited.
Being one of the most exciting upcoming Xbox games does seem to be a challenge though, with there being a difficult development for Perfect Dark according to insider reports. But for those waiting for one of the best Xbox FPS games to finally return to the limelight, here's what we currently know.
Perfect Dark release date speculation
The expected release date for Perfect Dark is sometime in 2026, due to challenges in development. In a new report from IGN, Perfect Dark is reported to be "still years away" from its eventual release. However, the same report suggests development is now underway.
In September 2021, it was confirmed that Crystal Dynamics, the developer behind the new Tomb Raider reboot series and Marvel's Avengers, was brought in to help co-develop the remake in a post via The Initiative's Twitter account. So, while the game may be having a rocky development, let's hope it will re-appear during an upcoming Xbox Games Showcase.
Since the original game's plot was set in 2023, it would be a great time for the series to finally return with the remake. However, it all depends on how development is currently going. For now, you can check out the one and only trailer for the game, which gives you a taste of what to expect from the setting of the upcoming title.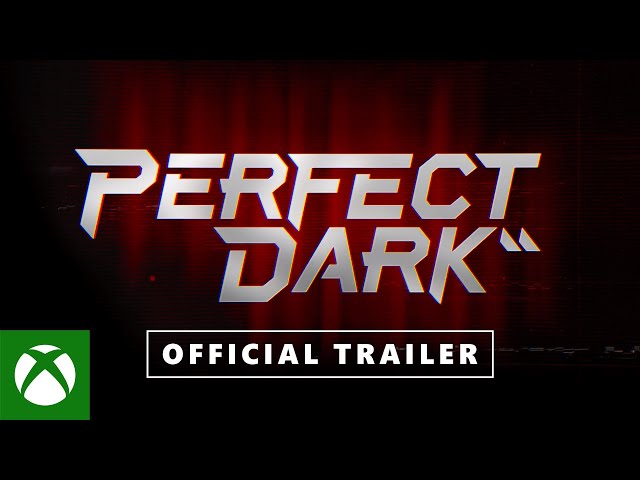 Perfect Dark story
Set in the distant future, Perfect Dark sees a world finding a new normal after being torn apart by ecological events and disasters, with mega-corporations helping humanity. However, things aren't always as they seem.
In the Perfect Dark remake, you play as Agent Joanna Dark, a secret agent wrapped up in the world of corporate crime. Agent Dark is tasked with uncovering the secrets hidden by the corporations that now lead the world, but it won't be an easy task. And let's be honest, it never is simple.
In an official developer interview for the game, which was released alongside the announcement trailer back in 2020, the game was described as "eco sci-fi", which certainly emphasizes the history of the reboot series. Hopefully, it won't be too long until we can experience this version of Earth.
That's everything we know about the Perfect Dark release date before this remake of the original finally arrives. For now, check out some of the best Xbox games to pass the time with, or if you want something to play that won't cost you anything, you can read our best free Xbox games list.