Another taste of Payday 3 is on the way, and you don't have to wait long to get playing. Starbreeze Studios is officially unleashing the Payday 3 open beta for newcomers and Payday veterans soon, but like the previous Payday 3 closed beta, there is a major caveat to be aware of. Not for Xbox or PC players, though.
"Deep Silver and Starbreeze announce that PAYDAY 3, the ultimate co-op heist shooter fantasy, is hosting a technical open beta from September 8 to September 11. The goal is to stress test the servers for the upcoming launch on September 21," says PR firm PLAION in a recent statement.
This beta won't require any key to grant access, and can be downloaded via the Microsoft Storefront on Xbox or the game's Steam page. However, PlayStation 5 players won't be getting in on the action again, despite the open beta commencing extremely close to the Payday 3 release date. Additionally, if you were hoping to get a glimpse of unseen heists, you'll have to wait a little longer.
PLAION confirms that it will "feature the same content as the technical closed beta test conducted in August 2023. It is based on a game version from April 2023 and not a final representation of PAYDAY 3."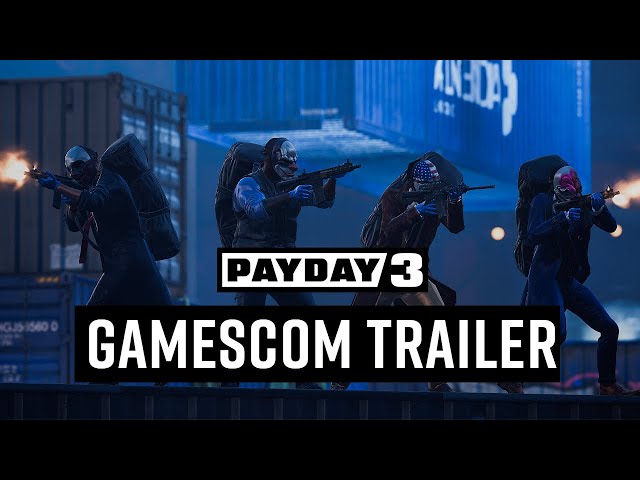 While Starbreeze Studios is yet to clarify why PlayStation players aren't in on the deal, there are a number of factors that could attribute to this. Speculatively, the more straightforward outcome is that the PlayStation 5 version of the game needs further polish, though Starbreeze hasn't indicated this. The Loadout attended a Payday 3 preview at Starbreeze Studios' HQ in Sweden earlier this year, playing a PC version of the game, where the game ran mostly without a hitch.
Payday 3 is shaping up to be a worthy contender, so far, to join the best FPS games that 2023 has to offer. The good news is for Xbox and PC players that Payday 3 will be on Xbox Game Pass, so don't hesitate to see how and when you can install it.
In our interview with brand director Almir Listo and producer Andreas Häll Penninger, we discuss delivering the ultimate heist experience, as well as rumors about a potential John Wick crossover.