Payday 3 won't be a true Payday experience without ballistic action and a barrage of enemies to overcome. Payday The Heist and Payday 2 gave players plenty of obstacles to clear, but the Payday 3 release date is taking gunfights to a whole new level. In the latest entry to the Payday 3 Dev Diary series, senior game designer Miodrag Kovačević, senior game designer Jimmy Karlström, and lead gameplay programmer Martin Waern unveil what Payday 3 combat changes are in store.
"We weren't specifically looking to fix Payday The Heist or Payday 2, we feel like those games have their own identities," explains Kovačević. Launching with four difficulties at launch, getting acquainted with the game's combat is all part of the road to attempting 'Overkill' difficult. Kovačević expresses that "Overkill in Payday 3 is planned to be a brutal, unfair difficulty."
During The Loadout's Payday 3 preview we got a taste of 'Very Hard' mode first hand and even that was enough to make us sweat. However, with Payday 3 crossplay, you'll be teaming up with friends across PS5 and Xbox – and it won't matter if your friends are new to the franchise: "In terms of enemies, one of the bigger changes people will find is that we don't segregate enemies based on the difficulty […] we want to players to experience any part of the game on any difficulty."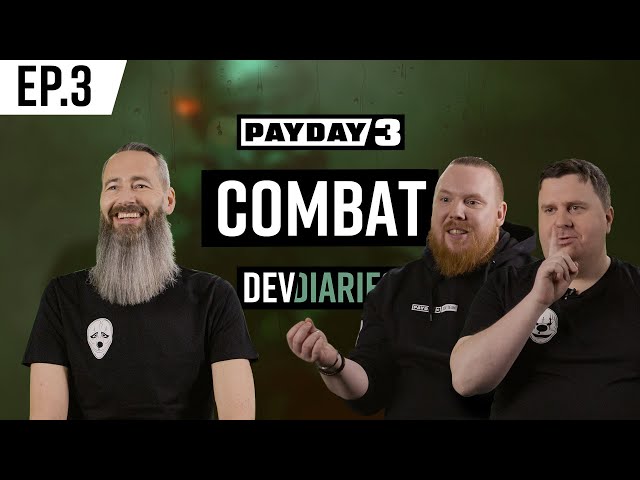 Kovačević says that Payday 3 plays "with the enemy numbers, and their accuracy and damage" between difficulties, making it a challenge for players of all skill levels within a squad. Paired with Payday 3's goal of "console parity", the challenge comes in the form of 'special enemies' that include the return of Payday's Bulldozer – with a twist.
Martin Waern claims that players will come to "respect" the Bulldozer this time around, as the punishing foe arrives with changes to his behavior. "In Payday 3 we are upping him again, it's not like it's only getting more health or becoming more spongy […] one of the behaviors is the bullrush […] he can tackle and make you immobile for a while."
We can attest to the Bulldozer's power in Payday 3, as the tank-style enemy charges after you – armed with a devastating shotgun too. In our preview we also mention the implementation of revamped weapon customization; an element Modern Warfare 2 fans will certainly get a kick out of. "Each gun has their own progression and their own progression path," adds Karlström. Guns can also be purchased as premade blueprints, which are weapons that are "preconfigured" with a unique look – and you'll still progress the base weapon by using it.
Payday 3 is ripe to become of the best Xbox FPS games around, and if they pull off a very special crossover, we think a lot of players will be happy.