Overwatch 2 is here and as the release time arrives the trophies and achievements for the free-to-play sequel have been revealed and for returning players you aren't going to find many new goals to chase. The sequel adds just six new Overwatch 2 trophies and achievements, all tied to the three new heroes available at the launch of the game.
Those six new trophies and achievements, revealed on Exophase, include 'Yokai', which is earned upon restoring 1500 health and landing 5 critical hits without dying as Kirko. 'On The Move' asks you to kill an enemy with a charged railgun headshot as Sojourn, while 'Taking Charge' wants you to get 4 killing blows with a single use of Sojourn's Overclock.
Junker Queen then gets two other slots with 'Adrenaline Junkie' tasking you with having 7 of Junker Queen's wounds active on enemies at the same time. Finally, Coup De Gracie requires you to use Junker Queen's Jagged Blade and carnage to pull and kill an enemy. An additional trophy for Kiriko is shown in the wrong DLC list but asks you to cleanse five negative effects with one of Kirko's Protection Suzu and is called Purified.
The rest of the list takes the form of what the Overwatch Origins Edition trophies and achievements looked like with two DLC packs of trophies for the various heroes which were added over the course of the game's life between 2016 and 2022 before the server shutdown happened earlier this month. These old trophies and achievements, which can be seen here ask you to pull off some pretty tricky plays with heroes like Sombra, Ana, Doomfist, Echo, and more.
The core list of trophies and achievements, which is needed to earn the Platinum on PS4 or PS5 is also strikingly similar. However, some trophies have swapped levels up for earning battle pass ranks or earning Endorsements instead of Postgame Cards. But, the list is still practically a one-to-one copy. Yes, you still need to complete the frustrating multi-kill trophies with all the heroes (sad face).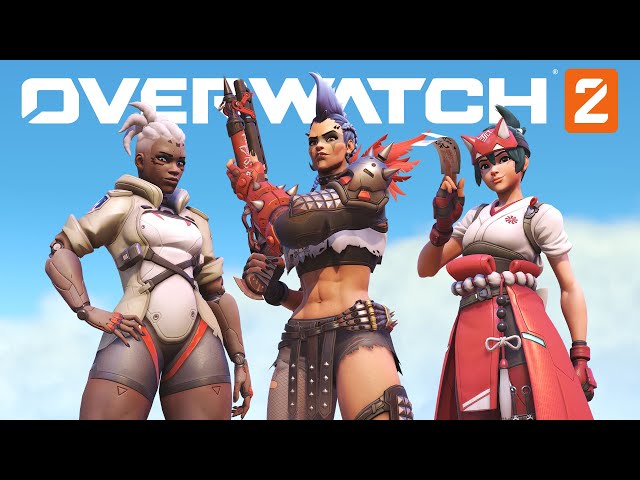 This might seem strange to most people, and be frustrating to trophy hunters and achievements hunters, but Overwatch 2 is very much an evolution of the original game, rather than a complete sequel. A lot of the game is still the same as it was in 2016, it's just character builds, abilities, and Competitive in Overwatch 2 has seen some pretty big reworks. It's more of a half-sequel than a fully-fledged one so this list not changing isn't surprising. The client for the game is also being updated on PC rather than a new one being released.
So, will you be continuing your hunt for the notoriously hard Overwatch 2 trophies and achievements? They haven't got any easier in the years since the game's release and getting the maximum Gamerscore or the Platinum trophy is still going to take up way more time than you probably have with so many new games coming out.