Ahead of the Overwatch 2 release date, players jumping into a game of the original Overwatch can look forward to battling it out as one of 32 playable heroes. However, with the second Overwatch 2 beta starting, Blizzard is building on this number. If you want to know about the new Overwatch 2 heroes and all the new heroes coming to the sequel, we have you covered below.
In Overwatch (and Overwatch 2), playable heroes are split into three main roles: Tank, Damage, and Support. These roles might not be quite as balanced as players want them to be, at least numbers-wise, but Blizzard is working to fix that with an expanded roster of new heroes in Overwatch 2. So, there's going to be plenty of options to choose from when things kick off with the Overwatch 2 Season 1 roadmap start date later this year.
But, who are these new faces balancing things and what do you need to know about them? Well, keep reading and you'll find out. From what we know so far, they all sound like exciting additions to the Overwatch universe.
All the new heroes in Overwatch 2
Blizzard are still keeping a few things under wraps when it comes to what we should expect when Overwatch 2 drops, but thanks to the PvP beta testing, we have a little more information than we'd expect about the new faces in-game.
So, without further ado, here's everything you need to know about the new Overwatch 2 heroes:
Sojourn
Junker Queen
Unknown Support role hero
Unkown Tank role hero
Sojourn
Sojourn is the first new hero Blizzard announced for Overwatch 2, and she's been a popular choice for players during the first Overwatch 2 beta. With a fully-automatic assault rifle, she fits the meta nicely as an alternative to Soldier 76.
However, she offers even more mobility and the option for precision that make her lethal at almost every range. You might expect this Canadian hero to play nice, but she's causes problems when pushing and should be a popular choice when Overwatch 2 releases fully.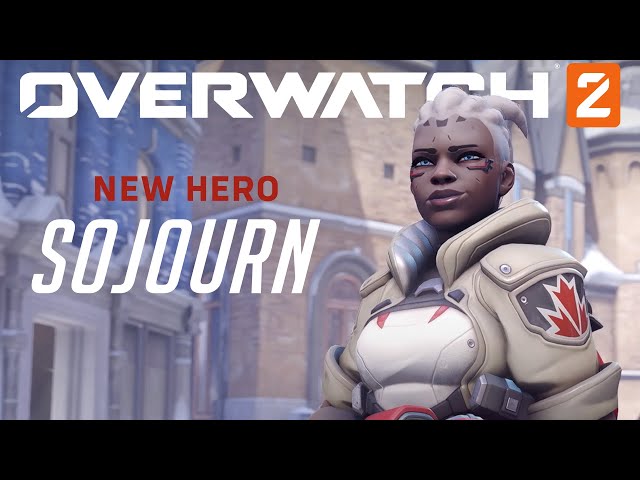 Junker Queen
Junkertown's finest, Junker Queen, is finally going to be a playable hero in Overwatch 2. She's bringing an anti-heal inflicting axe, that classic Aussie charm, and a set of abs to die for. With a kit that rewards aggressive gameplay and melee-range combat, she's a tank hero that players are already flocking to.
Interestingly, she also has a Passive Ability that heals her from all damage over time dealt by wounds – this is something that should help her become a firm favourite with players adapting to the one-tank, 5v5 PvP system.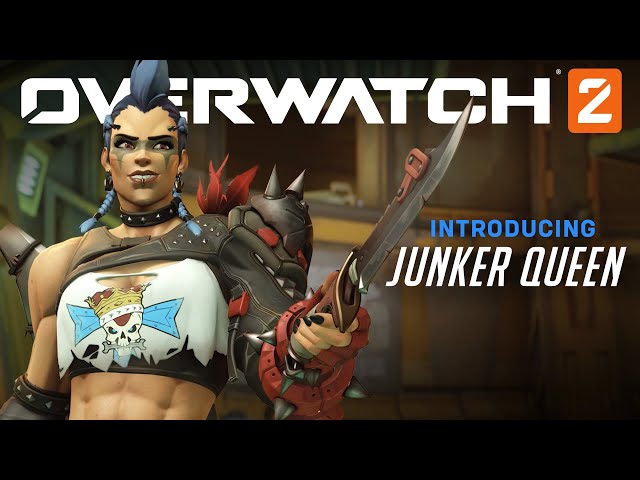 Unknown Support role hero
Ahead of Overwatch 2's full launch, and following the content roadmap reveal, Blizzard has confirmed that the third new Overwatch 2 hero joining Sojourn and Junker Queen for the start of Season One later this year is going to be a Support role hero.
Sadly, right now, that's all we know about this hero. DotEsports suggests that this new hero could be themed around a kitsune, or spirit fox, that eagle-eyed fans have spotted in recent Overwatch 2 footage. But, for now, we don't know for sure.
Unknown Tank role hero
When the Overwatch 2 Season Two roadmap start date arrives, players can look forward to Blizzard bolstering the Tank role offerings with a new hero. We don't know a lot about this new hero, at all, but it could be that we finally see Mauga's introduction to the playable hero roster – he featured in the following Baptiste-themed "What You Left Behind" short story.
This isn't an exhaustive list of the new heroes that will be added to Overwatch 2 throughout 2023 and beyond, but it's what we know about for certain right now. For more of an insight into what you can expect to see from Overwatch 2 in the long-term future, check out the content roadmap and game overview below:
#Overwatch2 arrives October 4, ushering in a new era for the franchise as a free-to-play live service game!

Learn more about the game and our commitment to deliver frequent seasonal content updates that expand the game to ensure there's always something new to play. pic.twitter.com/tAzPPtvcP0

— Overwatch (@PlayOverwatch) June 16, 2022
Well, that's all there is to know about the new heroes coming to Overwatch 2. If you want to know how to access the Overwatch 2 beta, so you can give Sojourn and Junker Queen a go for yourself ahead of launch, we have you covered here. You can also find our dynamic Overwatch 2 tier list here – expect a few more updates as more hero reworks are revealed and released.