Sports game fans are always looking to get in as early as possible, especially to get a head start in building their dream teams. Naturally, this has led many to wonder about NHL 24 early access. If you're looking to get in as soon as you can, then we've got all the information you need right here.
NHL 24 early access would no doubt be a great addition, giving players extra time to theory-craft their HUT team using the best NHL 24 ratings and try out all the new features. Besides that, you can't help but be excited about playing a game early. So, ahead of the NHL 24 release date, we've prepared all the information on NHL 24 early access availability.
Does NHL 24 have early access?
NHL 24 early access is included in the deluxe X-Factor Edition of the game on PS5, PS4, Xbox Series X|S, and Xbox One, and grants access three days early beginning on Tuesday, October 3, 2023.
EA Sports typically offer early access bonuses to those who purchase the more deluxe versions of its games. For the NHL series, this is known as the X-Factor Edition, which has granted up to three days early access in the past and this has been confirmed to return with NHL 24.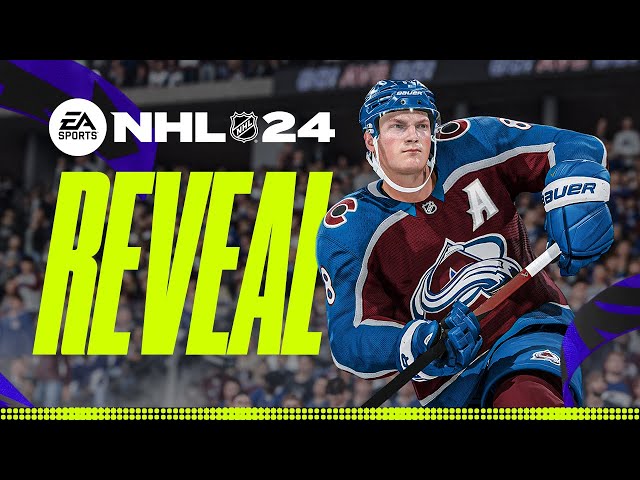 With how successful this approach works for EA, encouraging players to pay extra for the premium edition in return for early access, it's no surprise that NHL 24 early access will work in much the same way. With the release date of the game on Friday, October 6, 2023, early access to NHL 24 arrives on Tuesday, October 3, 2023. This will give eager players up to three days to dive in and experience all the new features ahead of the wider player base.
NHL 24 EA Play early access
However, another way to get NHL 24 early access is to subscribe to EA Play, which grants a 10-hour early access trial to the game starting on Tuesday, October 3, 2023. This is a great option for those looking to try out the game before going all in on a full purchase of the game.
And if you do decide to buy the game after the 10-hour early access period, then you'll be pleased to know that EA Play members can also save 10% on pre-orders, as well as a 10% discount on NHL points.
Luckily, as EA Play is also rolled into Game Pass, those with an Xbox Game Pass Ultimate subscription can also enjoy these benefits.
Should you get NHL 24 X-Factor Edition for early access?
Early access in a long-term, competitive game such as NHL 24 will give you a competitive advantage early on in the game's life cycle. Not only can you familiarize yourself with the game before everyone else, but you can also earn credits and build your team sooner as well. Pair that with the additional benefits of the X-Factor Edition and the deluxe version is certainly worth it for those who are big on EA's ice hockey game.
With that said, it's significantly more expensive than the standard edition and, as time goes on, the competitive advantage of three days early access starts to dwindle in the weeks and months after launch. As such, if you're new to the series and looking to try it out, or only play casually, it's likely not worth opting for the more expensive version unless you want to take it up a notch.
And that's all the NHL 24 early access details you need to know. However, there's plenty more you can learn about the game, such NHL 24 Game Pass details and NHL 24 crossplay information for the latest entry.