When is the NHL 24 release date? Having released a new NHL game every year since 1991, EA Sports is keeping its streak going with another entry in the premier ice hockey game that will no doubt rank among the best-sellers this holiday season. With over 30 years of iconic ice hockey game experience, we're glad to see some great changes with the upcoming game. With that in mind, here's everything there is to know about the NHL 24 release date, cover star, new features, and plenty more based on official reveals.
With the current-generation consoles now in full-swing, fans are looking for NHL 24 to bring the series forward with big changes and new features. With a long-standing series like EA Sports' NHL, there's a lot riding on the back of this game – in the eyes of many hockey fans, this will rank among the best sports games ever if EA Sports nails it. So, we've prepared everything you need to know about the game right now.
NHL 24 release date
EA Sports has officially confirmed that the NHL 24 release date is Friday, October 6, 2023 on PS5, PS4, Xbox Series X|S, and Xbox One, with early access arriving on Tuesday, October 3, 2023.
EA Sports sticks to a very rigid release schedule when it comes to its sports games, and NHL is no exception. For example, NHL 22 released worldwide on Friday, October 15, 2021, with early access three days prior, while NHL 23 released on Friday, October 11, 2022, also with three days early access.
So, it's not surprising to see EA launch the premier ice hockey game in this familiar launch window in early October. NHL is, after all, one of EA's largest games each and every year, making the NHL 24 release date very predictable.
All of this information and more was confirmed during the NHL 24 official reveal trailer, which you can find below: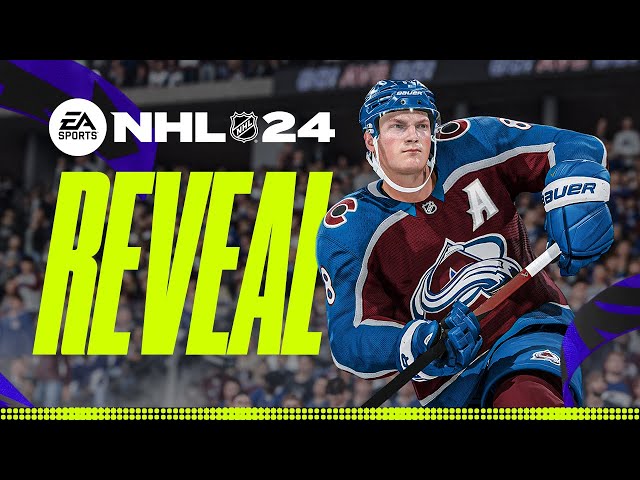 While fans are wondering when EA will discontinue support for past-generation consoles, NHL 24 will still launch on PS4 and Xbox One. Though there's certainly an argument that this is holding the series back, it's good news for many NHL fans that haven't made the jump to the PS5 and Xbox Series X|S yet.
As is tradition, EA Sports has also begun sharing the official NHL 24 ratings for each player, so we recommend having a look at who's ahead of the pack in this year's game. Some players have have seen drastic increases in overall rating, while others have dropped.
NHL 24 cover star
One of the most exciting parts of any NHL reveal is who will be gracing the front of the box, and – thanks to an official announcement by EA Sports – we know the cover star is Cale Makar.
Cale Makar is a defencemen for Colorado Avalanche who has won several awards, including the Calder Trophy and the Norris Trophy, as well as being a Stanley Cup champion.
Makar is certainly deserving of the spot despite being a relative newcomer. And if you don't agree, remember that Makar set a new record for points by a defenceman, with a landmark 83 points in a season. This beat Steve Duchesne's historic 82 points achieved during Colorado's 1992-93 season. It doesn't stop there though, as – in the very same 2021-22 season – Makar won both the Norris Trophy and Conn Smythe Trophy. That's right, Makar is also the first player to win the Hobey Baker, Norris Trophy, and the Conn Smythe Trophy.
There were lots of potential candidates for the NHL 24 cover athlete, however, so we imagine EA Sports had a very hard time narrowing it down to just one. We certainly did when it came to our predictions.
Our first choice was the one and only Connor McDavid, captain of the Edmonton Oilers. McDavid has consistently impressed fans, even raking in awards for his performance. It's safe to say that he's one of the best players in the NHL right now, so we believed Connor McDavid had a high chance of being the cover star athlete. After all, while he did feature as the NHL 18 cover star, that hasn't stopped EA Sports in the past, with players such as Alexander Ovechkin and Auston Matthews having multiple appearances.
Next, we wondered if it was finally time for Sidney Crosby to take the spotlight as the cover star. As a three-time Stanley Cup champion for the Pittsburgh Penguins, Crosby's talents on the ice speak for themselves. Ultimately though, Crosby didn't end up on the cover. With that said, it's a surprise that Crosby hasn't yet featured given his long and successful career, and NHL 24 hasn't broken that precedent. It could be that Crosby doesn't want to be featured as a cover star for the series.
Last but by no means least, our last prediction was Hilary Knight. Changing the game for female hockey players, Knight is the first female skater to practice with the NHL and has since earned the inaugural IIHF Female Player of the Year award. With an exceptional career, Knight had potential to take center-stage as the NHL 24 cover star.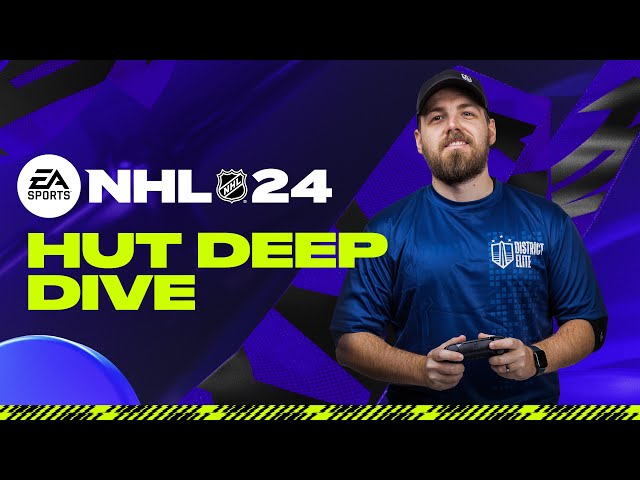 NHL 24 new features
EA Sports has revealed the major new features coming in NHL 24, including updated goalie controls, changes to Hockey Ultimate Team, updates to World of Chel, crossplay, and more. Hopefully, this brings some much-needed and meaning changes to the gameplay experience, which fans have been looking for in the past few releases.
Updated human goalie controls
In NHL 24, playing as the goalie has never been better thanks to the new Tethered Control System. This lets players slide back and forth to make big saves, while also automatically sliding back to the centre of the goal afterwards.
The new Instinct System adds to this with more dynamic saves. Here, players can guess the location of a shot and potentially get a bonus on that save attempt if guessed correctly.
Sustained Pressure System
With a complete overhaul to the Chel gameplay experience, the Exhaust Engine and Sustained Pressure System rewards extended offensive players and attack zone times. Not only does this add authenticity to the experience, but it's also an added layer of complexity than players will be used to in previous games.
Attackers will gain a boost in stats from the Adrenaline effect, while defenders get a decrease in stats from the Pinned effect. So, you can apply pressure to the goalie by peppering them with shots on target to tire them out, and wear down the defence. This should make gameplay much more intense and fast-paced as you're better rewarded for keeping up the offense.
Physics-based contact
The physics-based contact system refreshes the physics and animations to provide the most realistic body checks yet. From new rag-doll and animations, it's now more physical than ever. Players are also slower to recover, giving more opportunities for play, but if you miss, then you'll be left out of position. However, there's also a new reverse body check control to make it easier to protect the buck. This results in more risk-reward plays in NHL 24.
Perhaps most excitingly though, you can also break the glass and knock players into the bench in NHL 24. While it might sound like a small feature, it's the added authenticity it adds to the experience that makes it such a well-received addition.
New skill move controls
Thanks to a revamp of the control scheme, skill moves are now more intuitive and easy to use. Alongside this, the feature has also been expanded with the ability to fake, pass, or deke out of every move to add even more creative strategies while looking cool doing it.
Vision Passing System
A re-map of the face buttons and new user-interface for pass receivers make passing much more intuitive, with more direct passing and the ability to pass anywhere at any time. Furthermore, One Touch Passing allows you to swiftly move the puck when it's in transit to set up more plays.
Crossplay
NHL 24 crossplay has finally arrived for same-generation consoles in Hockey Ultimate Team and World of Chel. This can be used to play with and against your friends, so it's a great new feature to have.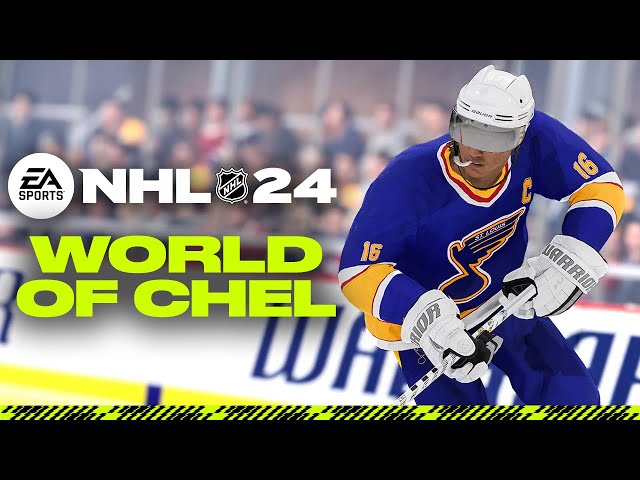 One of the most requested NHL 24 new features was the return of GM Connected. In this mode, players could take control of an NHL team and take to the rink against another player. GM Connected lets players manage almost every aspect of your team, though it's been absent for the past few entries despite its popularity. Unfortunately, NHL 24 does not return this mode.
Well, that covers the NHL 24 release date and other key details like new features and the cover star for the latest game in the iconic series. If you're looking to dive in through Xbox's subscription service, you can also find out all about NHL 24 Game Pass availability.