On June 8, horror game developer Gun Interactive announced that asymetrical multiplayer game Friday the 13th is facing it's curtain call, with the studios' license for Friday the 13th expiring. For fans of the best PS5 horror games and best Xbox horror games, this is a crying shame. However, interestingly, it coincides with an announcement from franchise composer Harry Manfredini that a new Friday the 13th game is in the works. You can't keep Jason Vorhees down for long, right?
In an interview with media outlet Rely on Horror, Manfredini reveals – after discussing his work on the aforementioned dying Friday the 13th game – that "he will be working on a new, as yet unannounced, Friday the 13th game". A title being "developed by a different company", this will reportedly feature "more realistic-looking characters" – and, it doesn't sound like it will follow the same asymmetrical multiplayer gameplay format as Gun Interactive's offering.
While we don't know anything more about this upcoming release just yet, it does come at an interesting time for fans of the series. Several of the Friday the 13th movies may be considered among the best horror movies of all time, but we might not be getting too many more of them.
As explained by media outlet InsideHook, the intellectual property of the franchise has been "tangled up in a copyright dispute" between director Sean S Cunningham and screenwriter Victor Miller. While this dispute means we may not see Jason on the big screen anytime soon, it clearly – interestingly – doesn't mean we won't see him on our consoles (or PC) in the future.
However, this dispute has been something Gun Interactive has been impacted by for some time. The developer was forced to cancel all new development on the title in 2019, as per IGN's report, and it has been in something of an existential limbo ever since. Now, though, that is coming to an end.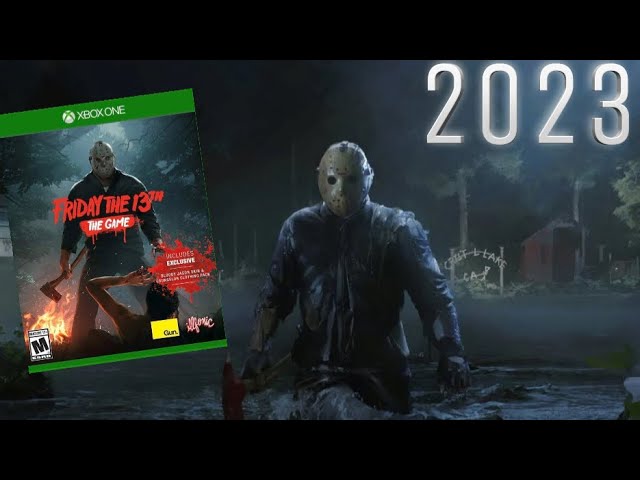 As you can see below, Gun Interactive issued the following statement online, announcing the eventual closure date of Friday the 13th.
"The time has come. Our license for Friday the 13th will expire on December 31, 2023. On that date, Friday the 13th The Game will no longer be available for sale, both physically and digitally.
"The game will, however, continue to function through at least December 31, 2024, if you already own it. At this time, we've made the decision to reduce the price to $4.99 for the base game and $0.99 for each piece of DLC content. We will continue to offer the title and content at that price point right up until it is removed from digital [and] physical storefronts on December 31, 2023.
"We would like to thank our community for the dedication they've shown to Friday the 13th The Game and Gun Interactive as a whole, and we are happy the game will live on awhile longer and continue to be enjoyed by anyone owning the game already".
Games based on some of the best horror series of all time are few and far between, and that sucks. However, who knows what's around the corner – Summer Game Fest is coming up very soon and, the news that a new Friday the 13th game is in the works is very exciting. When you add the fact that Gun Interactive are working on a new Texas Chainsaw Massacre game to that, and Saber Interactive is planning to continue with Evil Dead The Game updates, it's not all over yet. You can find out more about all the confirmed games showing at the main Summer Game Fest showcase on June 8 here – and more on the latest upcoming PS5 games and upcoming Xbox games right here.