2K Games' NBA 2K24 is one of the most exciting upcoming PS5 games (if you like your basketball) out there right now. Promising "more responsive gameplay", all the NBA and WNBA action you could ask for with a refreshed PLAY NOW mode, and a brand new MyCAREER for you to explore, this is going to be one of those upcoming Xbox games you don't want to miss out on. If you're worried that the NBA 2K24 MyCAREER quests are going to take you too far away from the court, you'll be pleased to know that it sounds like 2K Games is learning from its mistakes ahead of the NBA 2K24 release date.
Now, we might not know all the details about the NBA 2K24 MyCAREER mode at the moment, but it looks like 2K Games is going to do away with the runway modelling and skater photography that bloated last year's MyCAREER mode. With a "new set of streamlined quests" coming to the "coastal Neighbourhood rich with postcard-esque views" in the NBA 2K24 MyCAREER mode, it sounds like 2K Games is making basketball the sole focus of this experience again.
While this information, which can be found on the NBA 2K24 Steam page, doesn't tell us too much about the story we'll be jumping into with MyCAREER this time around, it does also state that there's going to be an "updated Badge system" in play. So, while it seems inevitable that a lot of this game will feel quite familiar, a lot of it will feel fresh too.
You don't have anything to worry about if you're a fan of chowing down on a vegan hot dog after spending the day in the recording studio with J Cole, a screenshot from content creator 'Double H' suggests that MyCAREER is going to be "rich with optional side quests" – quite a few of which, we expect, will not be related to playing basketball.
We know a subplot where you're able to help someone open up their first brick-and-mortar hot dog store is enjoyable enough, but it really doesn't have too much to do with basketball and a career in the NBA. So, while we're fully expecting theses sorts of things to still be included in MyCAREER, we don't think they're going to be mandatory parts of the main questline anymore – and that's a good thing.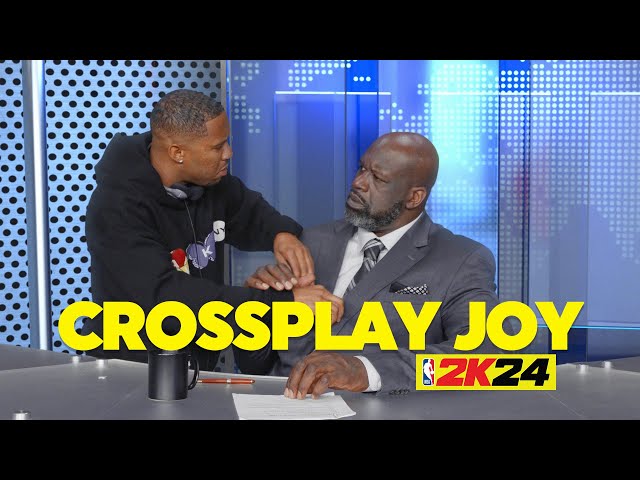 Is this going to be one of the best games of all time when it drops? Well, it's hard to say, but it might be – if you're a fan of the NBA or WNBA. The brand new NBA 2K24 Mamba Moments mode is shaping up to be a wonderful evolution of The Jordan Challenge and there's finally something to talk about when it comes to NBA 2K24 crossplay. Sure, this game might not be perfect, but it's clear that 2K Games is continuing to make huge strides in the right direction – with MyCAREER and everything else.