The NBA 2K24 release date isn't that far off now, and that means it is almost time to see what developer Visual Concepts is crafting behind the scenes. Yes, we now know when to expect the first look at NBA 2K24 gameplay, as the release of the game's pre-release roadmap confirms multiple events that will unveil the action on the court. So before you get your NBA 2K24 pre-orders ready to go, mark down these dates in your calendar.
From Monday, August 14, 2023, NBA 2K24 fans can tune in for the debut look at gameplay through the Gameplay with ProPlay event. According to a recent statement from publisher 2K Games, new tweaks to gameplay "feature an emphasis on seamless mechanics and attention to detail, including revamped interior defense and dribble combo controls for more rewarding skill-based actions and effectiveness."
We don't know how long this showcase will be, but we speculate that the footage will at least last five minutes. Plenty of time to study how you'll refine your ball game going forward. NBA 2K24 MyCareer mode returns too, which "brings forth a more streamlined version than ever with pure, authentic action and limitless personalized MyPLAYER options."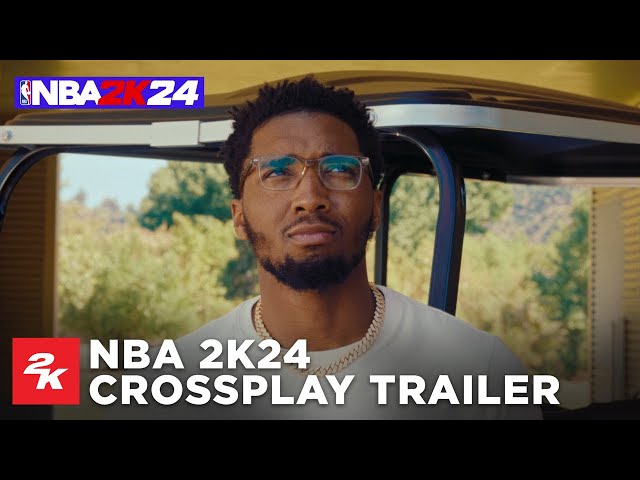 The City is back, and it promises improvements of its own too. While the concept of The City is intriguing, its clunky performance in NBA 2K23 often came at the detriment of enjoying the pseudo-open-world environment. This time around, NBA 2K24 "features an all-new reimagined City, rich with optional side quests and sizzling streetball competition."
Before you get to a sample of those refined and new additions, you probably want to find out if NBA 2K24 includes any upgrades to current-generation consoles. After all, what is the point of all those 4K beads of sweat if you can't see them properly? The NBA 2K24 PS4 to PS5 upgrade system is easy, technically, but you'll need to save up some hard-earned cash.
While you make your mind up about upgrading, here is the full list of dates in the NBA 2K24 roadmap:
Week of August 14, 2023 – Gameplay with ProPlay
Week of August 21, 2023 – The W, MyNBA, Mamba Moments
Week of August 28, 2023 – MyCareer, The City, MyTeam
Week of September 4, 2023 – Season 1
Find out everything we know about what NBA 2K24 Season 1 release date holds, including updated information on NBA 2k24 badges and our NBA 2K24 ratings predictions as we head into one of many upcoming PS5 games and upcoming Xbox games on the horizon.