NetherRealm Studios' Mortal Kombat 1 roster is growing ahead of the upcoming MK1 beta dates and one rather toxic fan-favorite fighter has been finally been confirmed as one of the Mortal Kombat 1 characters you'll be able to take advantage of when this game drops. Reptile has been rumored to join the roster for a while, so his appearance isn't too surprising. However, this reimagined Reptile in Mortal Kombat 1 is being hailed as "the best MK1 design so far" by fighting game fans. That's some high praise, indeed.
NetherRealm Studios has been pretty clear in how the timeline reboot has changed a lot in Mortal Kombat 1, reinventing many characters we have come to know. In fact, this new trailer shows three significant redesigns for Ashrah and Havik, on top of Reptile. Additional redesigns are also in the game, such as Quan Chi, as well as MK1's timeline refresh suggesting Takeda is someone else entirely. However, what we didn't expect to see is a reptile that can seemingly swap seamlessly between his natural lizard-like Saurian form and a human-looking disguise.
Despite some reservations, concerns, and problems with how Reptile has looked in recent games, this has been an undeniable hit with Mortal Kombat 1 fans online since the trailer was released at EVO 2023. In this Mortal Kombat 1 subreddit thread discussing Reptile's redesign, the majority of fans have expressed their support of NetherRealm Studios' decision to ditch a more humanoid Saurain design used in Mortal Kombat X for this animalistic lizard-like natural form. It also is nowhere near as crazy or weird as the character got in Mortal Kombat 4. You can check this out below:
The reptile itself is an exciting design, but the accompanying human form is also just as mysterious and slimy as the character appears to be in this game. Syzoth will undoubtedly be a fan favorite we see a lot online and in the campaign with NetherRealm paying homage to his 'green ninja roots'. There are also some extra fun details in his design. For example, the cloth at the back of his tunic is a nod to the tail is his true form. It can be seen at the start of the trailer.
Described as "agile and sleek" in his human form, and a "monstrous brute" in his true form, this reimagined Reptile is being praised as the "best MK1 design so far" – and, we can see why people think that.
The majority of opinions right now is that Reptile here in the latest game is the "best of both worlds" and choosing to include both a Saurian and human form of the character has meant that everyone wins. It also seems pretty clear that he will be a vital character in the story, so we won't have to look at a malformed lizard man and try to take NetherRealm's story seriously.
One Redditor also showed support at how NetherRealm Studios was able to capture Reptile's "unstable and erratic behavior" in the trailer, while also showing him as someone who could provide comic relief too. It's also quite interesting to see that this reimagined Reptile is going to be something of a 'good guy' in Mortal Kombat 1; this character is traditionally an antagonistic force in Mortal Kombat game narratives.
If you want to see Reptile in action – both in his natural and disguised form – alongside Havik and Ashrah, you can in the new 'Banished' trailer below. Be warned, it's another bloody one.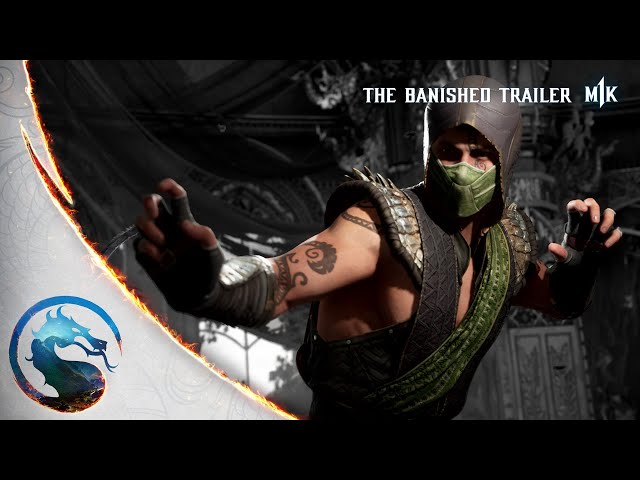 Yeah, the Mortal Kombat 1 release date can't come soon enough, can it?
We do wonder where Reptile will end up in our Mortal Kombat 1 tier list. He already has a pretty varied kit from this trailer and the character is beloved so he will likely be used quite a lot by players looking to climb the Mortal Kombat 1 ranks.
MK1 is shaping up to be one of the best fighting games available, even though Scorpion isn't quite who you think he is in this Mortal Kombat game. You can find out more about MK1 pre-orders and how to get early access to Mortal Kombat 1 right here. You can also read up on all the MK1 Kameos here; this new feature is going to be worth checking out ahead of time.