Is Kronika in Mortal Kombat 1? If you're asking that, you're in the right place. As a major character in Mortal Kombat 11, NetherRealm Studio's latest release before Mortal Kombat 1 asking this question makes a lot of sense. In fact, it makes more sense after the recently released launch trailer for the game which appeared to show a Mortal Kombat 1 Kronika return.
Kronika might be one of the newer characters to join the franchise, but she's a huge deal. So, we're here to set the record straight and tell you whether she's back to cause chaos in Mortal Kombat 1, or not as a part of the Mortal Kombat 1 character list. Be aware, there are story spoilers below for the main campaign.
Is Kronika in Mortal Kombat 1?
Kronika is not in Mortal Kombat 1. Shang Tsung remains the main antagonist throughout the game's story mode despite him pulling various kombo characters and variants of the characters into Liu Kang's new dimension.
If you want to check out that Kronika cameo, or what we thought teased her return you can at around the 02:40 mark in the trailer below.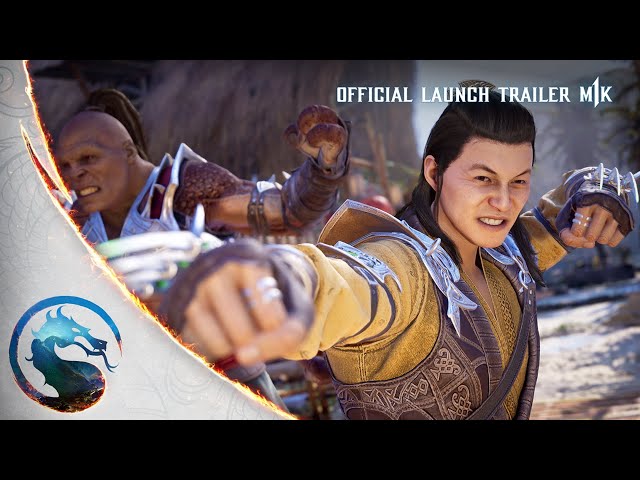 In the full trailer, you can also see some new Reiko and Shang Tsung gameplay, while also checking out MK1's Jean-Claude Van Damme skin in action – at long last. Will either of these characters sit atop our Mortal Kombat 1 characters tier list when we get our hands on the game? Only time will tell, but it is very possible.
Could we see Kronika return in future Mortal Kombat games?
At the moment, we don't know if Kronika will appear in other Mortal Kombat games in the future. It's quite possible that she will do, but Mortal Kombat 1 doesn't actually suggest anything of the sort. So, while this ambiguity is a good sign for Kronika fans, it could also mean that she's being forgotten about after her exploits in Mortal Kombat 11 and the Aftermath expansion.
Kronika, however, is quite an important character in the Mortal Kombat universe. Not only is she the former Keeper of Time, she's also a Titaness and the mother of both Shinnok and Cetrion – Elder Gods. Of course, this doesn't necessarily mean that she'll play a bigger part in future narratives, but you have to imagine she will return in some capacity. We could see Kronika return as a seasonal boss in the new Mortal Kombat 1 Invasion mode, or even as one of the post-launch Mortal Kombat 1 Kameo fighters. Only time will tell, no pun intended, at this stage.
If you're looking forward to playing Mortal Kombat 1 on your console, you should really consider picking up one of the best Xbox expansion cards – or one of the best PS5 SSDs – for your platform. This will ensure you can install the game and fight as one of the best characters in the Mortal Kombat 1 tier list and Mortal Kombat 1 Kameo tier list as it stands.