Minecraft isn't known for its voices, due to the many grunts and gurgles that the characters often emit. But, Minecraft Legends does have a number of people voice characters you meet as you come across them while you are trying to save the Overworld. On top of that, there are some core voices guiding you throughout the game.
In this guide we will go over that cast and where you may have heard them from before in games or projects other than Minecraft Legends. After all the game does have a full campaign and Minecraft Legends' length will keep you busy for a good few dozen hours, so chances are you may know who Knowledge is or someone else.
Minecraft Legends voice actors – the full cast list
The full Minecraft Legends voice actors list is:
Elroy "Spoonface" Powell – Knowledge
Pamela Nomvete – Foresight
Scarlet Grace – Action
Brock Powell – The Great Hog
Cristina Vee – Lava Launcher, The Seer
Dino Andrade – Mace Runt, Blaze Runt
Erin Rubin – Sporeback, The Devourer
Kellen Goff – The Beast, Seeker, Pigmadillo
Rick Zieff – The Unbreakable, Portal Guard
Elroy Powell, who is the Knowledge voice actor, has appeared in a few games. These include Dying Light 2: Stay Human as a side character, and Artifact. Pamela most recently appeared in Andor as Jezzi, but this appears to be her first game. Minecraft Legends is also Scarlet Grace's first game, with her playing the part of Action here. Finally, Brock Powell has appeared in a number of animated movies, as well as Sekiro: Shadows Die Twice as Hanbei, the Undying.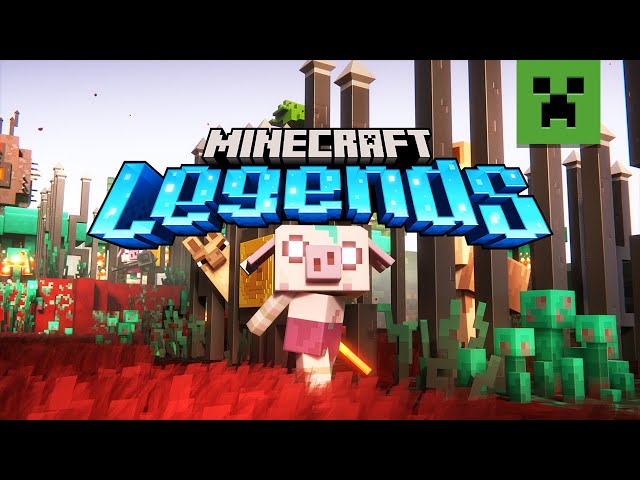 That covers all the Minecraft Legends voice actors in the cast list. As you can see, it is a pretty limited list of core characters, but there is a lot for you to do gameplay-wise beyond the story. This includes grabbing the best upgrades in Minecraft Legends and fully exploring the Minecraft Legends map as it is procedurally generated.