The Minecraft Legends release time is 5PM BST / 9AM PT, and 12PM ET on April 18, 20223, for PlayStation 5 and Xbox Series X|S consoles. That's according to an official global release schedule defined by Minecraft developer Mojang Studios. So, no matter where you are in the world, you can hop onto Minecraft Legends with your friends as soon as possible.
The latest entry in the Mojang Studios franchise, Minecraft Legends, marks a new era for fans and newbies opting to check out what the world of Minecraft has to offer. While there is still the chance to craft items and the like, Minecraft Legends is channelling a strategic approach to its gameplay, as players need to defend bases from looming threats of Creepers and more. In fact, if you're eager to see how the game is shaping up, then The Loadout's official Minecraft Legends review will give you all you need to know on that matter.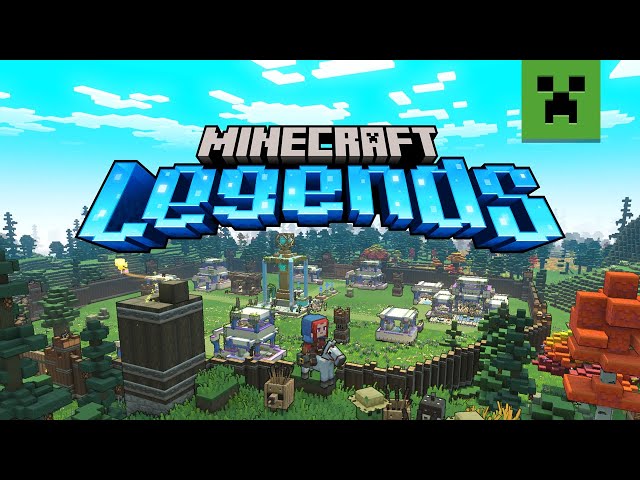 If this is your first rodeo with a Minecraft game, you might have questions about what Minecraft Legends actually entails. Luckily, we've got you covered in that department, whether it's anything about Minecraft Legends multiplayer or if Minecraft Legends cross-platform is a feature available in the game.
Now that the Minecraft Legends release date is drawing closer for players, it might be worth checking out the basics of Minecraft itself. Checking out the best Minecraft survival servers might prepare you for battle, while some Minecraft house ideas could prepare your creative spark for some base building.
Minecraft is also available on Xbox Game Pass, but it isn't the only game worth pooling your time into. Don't forget to check out the Xbox Game Pass April 2023 games roster as your next adventure could be right there waiting for you.