Listening to Big Boss fire off question after question in Metal Gear Solid Snake Eater is just as iconic as the game's masterful set pieces and juicy lore. Ahead of the Metal Gear Solid Snake Eater release date, Konami is clarifying a myriad of questions regarding the MGS3 remake, including what capacity the Metal Gear Solid Snake Eater voice actors will return in. Well, though David Hayter and his cast mates are back, it isn't exactly in the form you may expect.
Following the confirmation that Hideo Kojima and Yoji Shinkawa won't be involved with the Metal Gear Solid 3 remake, Konami is also putting rumors to rest that David Hayter, Lori Alan (The Boss), and Josh Keaton (Revolver Ocelot) would return to record fresh voice lines. "The story and character voices in METAL GEAR SOLID Δ: SNAKE EATER remain the same from the original game," says Konami in a Twitter post following the game's debut at the recent PlayStation Showcase.
With the MGS Delta Snake Eater remake making use of the hardware in current PS5 and Xbox consoles, it was expected that new voice recordings would accompany the game's refined experience. Now that this has been explained, it is more likely that Konami will spruce up the original recordings – though it remains to be seen how they will fair in this day and age.
Nevertheless, Konami is teasing improvements to other areas of the game's overall experience.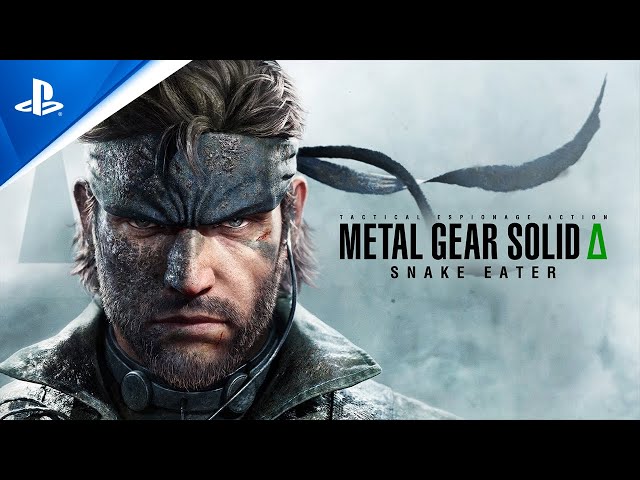 The game's jungle locale feels like a character in itself in Metal Gear Solid Snake Eater, and it appears that Konami is aiming to recapture that nuanced feeling once more – albeit with a bit more sheen. "With the power of modern systems, METAL GEAR SOLID Δ: SNAKE EATER's jungle boasts a level of detail that takes the immersion to another level," Konami explains.
Furthermore, the developer expresses that "METAL GEAR SOLID Δ: SNAKE EATER brings new levels of life to the jungle biome… along with all its dangers. Hunt, or be hunted." The MGS franchise is full of acclaimed titles, but MGS3 is undoubtedly often in the conversation alongside the best games ever made.
Announced alongside new Marvel's Spider-Man 2 gameplay and the Alan Wake 2 release date, the MGS Snake Eater remake is one of many upcoming PS5 games we're eager to get stuck into and see if the thrill remains.