With villains like Venom and Kraven The Hunter waiting in the shadows, the wait for Marvel's Spider-Man 2 is an impatient one. Though, it has just become a little easier, thanks to developer Insomniac Games. If you're eager to get a taste of Marvel's Spider-Man 2's story, then you're in luck, as the Ratchet and Clank studio teams up with the GamerVerse imprint at Marvel for an upcoming comic book release. There is also a surprise for fans of Marvel's Spider-Man Remastered.
"Get a peek as to what Peter Parker, Miles Morales and MJ Watson have been doing since the events of Marvel's Spider-Man and Marvel's Spider-Man: Miles Morales," says Insomniac Games via PlayStation in a brand new Marvel's Spider-Man 2 blog post. On May 6, Insomniac Games and the Marvel GamerVerse imprint will release a prequel story to celebrate Free Comic Book Day – but what will it explore?
According to the blog post, Insomniac Games has been toying around with a few approaches to the prequel comic. "We kept coming back to the same core premise. What if Peter, Miles, and MJ had to team up against a new Super Villain whose powers they didn't understand?" the developer explains. The prequel comic will also dive into MJ's journalism career and the evolving friendship between Peter and Miles as two Spider-Men protecting New York City.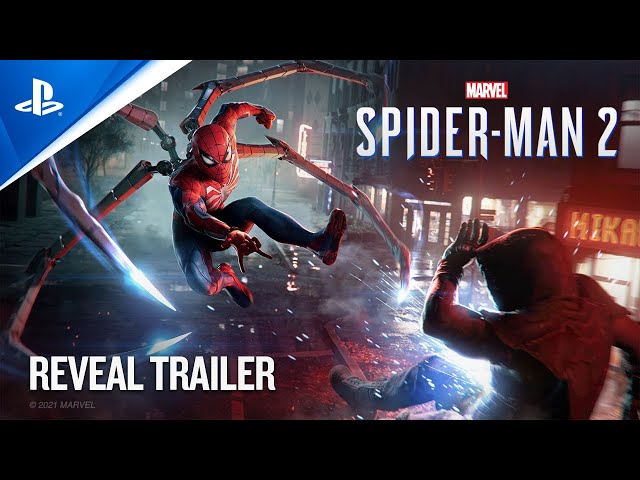 Insomniac details that "Peter, Miles, and MJ attempt to balance their responsibilities to the city, and each other. They keep coming back to one of the main themes of the comic: is magic real? Because in this action-packed issue, a beloved supervillain makes their first appearance in our universe and appears to have supernatural abilities that defy mere webs and fists: none other than The Hood."
To bring this story to life, the developer enlists Christos Gage (a writer on Marvel's Spider-Man) and Magic The Gathering artist Ig Guara Barros. In the run to Marvel's Spider-Man 2 release date, fans can get their hands on the prequel comic via the "Marvel Unlimited app or Marvel.com starting on May 6. The comic will be available digitally worldwide through the Marvel Unlimited app at a later date."
Additionally, now is a great time to get stuck into one of the best games for Marvel fans. Yes, Marvel's Spider-Man Remastered can be now purchased as a standalone game: "There will be an upgrade program for owners of the original Marvel's Spider-Man on PS4 console. Whether you have a disc or a digital copy of the PS4 game, you will be able to upgrade to Marvel's Spider-Man Remastered on the PS5 console for $10."
Outside of the upcoming comic, we've also had a progress update on Marvel's Spider-Man 2 from none other than Peter Parker himself. As one of the many upcoming PS5 games for 2023, we can't wait to see Peter and Miles team up once more.