If you like your football, then you're going to love the next football game from EA Sports. We don't know a lot about gameplay just yet, but this is going to be one of the most exciting upcoming Xbox games for football fans, and an upcoming PS5 game football fans will want to keep an eye on. EA has a habit of delivering decent sports games and we expect Madden 24 to be the same. If you want to know more, EA has confirmed when the Madden 24 cover athlete is going to be revealed – and it's soon.
Ahead of the Madden 24 release date, EA enlisted four-time Super Bowl champion Rob 'Gronk' Gronkowski to reveal that the Madden 24 cover athlete will be revealed on June 7 at 08:00 PST / 11:00 EST / 16:00 BST. This should also offer us some insight into gameplay, graphics, and might even hint at any new features – although, there's only so much you can really do when it comes to a sports game like this.
If you're wondering what the teaser video entails, it's quite-literally Gronk sitting down holding a number of old Madden games. Then, he looks at the camera and says "who's going to be on the cover this year? We'll see". We don't think this means Gronk is going to be on the cover, but we wouldn't be surprised if recent Super Bowl winner – and Kansas City Chiefs quarterback Patrick Mahomes made the cut. He was also the MVP for the game – which was the third-highest scoring in the competition's history.
For Madden 23, the late John Madden graced the cover for the first time in over 20 years. EA's Madden 22 cover featured both Tom Brady and Patrick Mahomes – who also featured on the cover of Madden 18 and Madden 20 respectively. Madden 21 saw Baltimore Raven's Lamar Jackson grace the cover.
You can tune into the reveal yourself down below, but expect this to be plastered over social media when it's revealed too – if you miss the live showing of the trailer.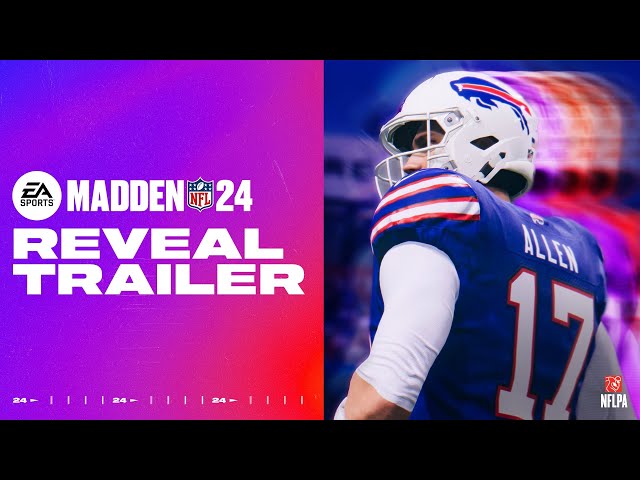 If you're looking for something to do in the meantime, you can find out picks for the best Xbox games here, the best PS5 games here, and out long-debated list of the best games of all time right here. We know we're not going to please everyone with this list – and there isn't a Madden game on it – but, you'll definitely find something to pass the time with here.