Riot Games has dropped fresh details surrounding the upcoming Summer event for its multitude of titles, Soul Fighter, and it looks like one of League of Legends' flashiest denizens is about to get her time to shine in an exclusive "in-client metagame experience" for the hit MOBA game.
According to the studio, Samira is set to be the face of League's iteration of the Tournament of Souls – "the world's biggest stage" on which fighters must prove themselves beneath the gaze of the mysterious God's Eye. For LoL, Riot says the Tournament of Souls is a "style-rating focused combo-batter that takes place in the client."
So how does it all work? Well, players assume control of Samira, and must help her gain reputation through playing games of LoL – it's not specified if this is exclusively LoL ranked matches, or any sort of queue in any mode. Building reputation lets Samira unlock new abilities, as well as fearsome new opponent champions to take on in the side-scrolling fighting game. Defeating all ten champions will see Samira crowned the champion.
LoL's Tournament of Souls has two difficulty levels: Story and Expert. This means players should be able to achieve the full experience, even if they've not been practicing their fighting game chops ahead of the Project L release date. There will, of course, be rewards for players' hard work, though those have yet to be confirmed.
As one of the most dynamic marksmen to grace the Rift, we can't wait to see how Samira translates as a side-scrolling fighter. Hopefully she'll also eventually show up in Riot's actual fighting game…
Samira's also set to receive an ultimate skin – a sneak peek for which you can see in the event teaser below.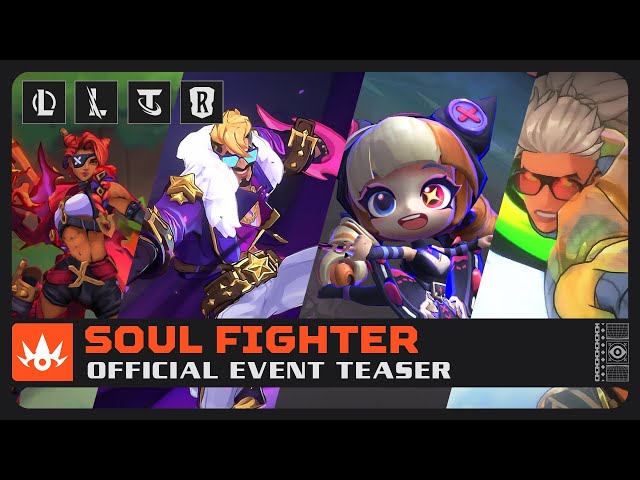 While the six-week, cross-Runeterra event won't begin until July 20, that gives you plenty of time to swot up on the Soul Fighter release date, as well as its various events. It's looking spicy, we must say.