When is the Project L release date? Project L is an upcoming 2D fighting game, developed by Riot Games, that is set to feature a wide array of champions from the League of Legends franchise. Fans of LoL will be ecstatic to see their favourites battling it out in this fighting game spin-off, especially since they'll get the chance to master all their moves in a new combat system. Here is all we know about the Project L release date, trailers, gameplay, and more.
Project L was announced in 2019 in a League of Legends anniversary stream, which came as quite a shock to fans worldwide. Updates on the game's development have been sparse since its announcement, however as we approached the end of 2022, Riot released a brand new dev diary going over core tenets of Project L's gameplay – more on that later.
With a new League-based experience on the way, let's see what information we have for the Project L release date, trailers, gameplay, and more.
Project L release date rumours
When is Project L coming? Currently, we don't have a Project L release date. Tom Cannon noted in a 2021 blog post that the game wouldn't arrive in 2022. Now in 2023, we're still none the wiser to when Riot will launch Project L, or even what its actual name will be.
Project L trailers
So far, Riot Games has released two trailers for Project L. The first is a simple announcement trailer that featured very little in terms of gameplay. You can watch the trailer down below.
The second trailer provided fighting game fans with a more in-depth look at the fighting mechanics and how the gameplay will function. Overall it looks to be a crisp and clean fighting game that LoL fans can get excited over.
Project L gameplay
The gameplay we've seen for Project L so far suggests it'll consist of stringing together the most flashy combos and whittling down the health of your opponents in the coolest, yet most effective ways.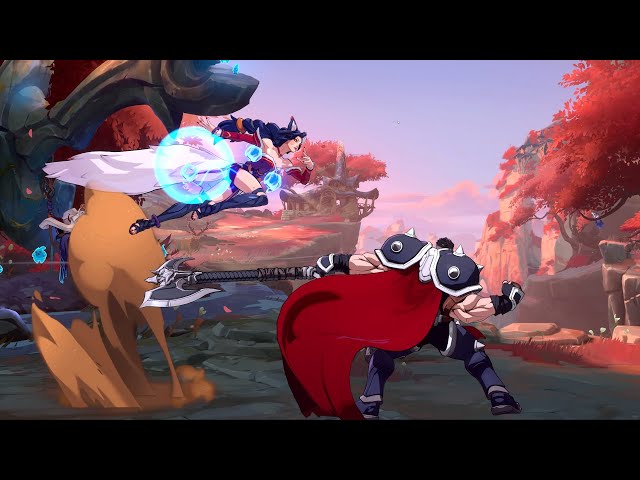 To aid in pulling off these crazy life-draining combos, Project L appears to have a support character system in place. This function will allow you to tag in a secondary character to unleash powerful moves that can help you in the heat of battle and extend your combos. You can also tag in your secondary partner to take over the match, giving your primary character some breathing space.
That's it for the Project L release date, once we get more information we will update this guide. Want to know what other fighting games are worth playing in 2022? Then check out this guide.