When is the Project L release date? Project L is an upcoming 2D fighting game, developed by Riot Games, that is set to feature a wide array of champions from the League of Legends franchise. Fans of LoL will be ecstatic to see their favorites battling it out in this fighting game spin-off, especially since they'll get the chance to master all their moves in a new combat system.
Project L was announced in 2019 in a League of Legends anniversary stream, which came as quite a shock to fans worldwide. Updates on the game's development were initially sparse, but as what could become one of the best fighting games continued its training arc in the hyperbolic time chamber, more and more info has gradually been shared by Riot – information you can find below.
Project L release date rumours
The Project L release date is expected sometime between 2024 and 2025. Based on the fact that Riot is now looking to demo the game at EVO 2023, it is likely the game will be tested in 2024 and then released later that year or the year following.
Prominent creators within the scene like 'Maximilian Dood' had a chance to take their sticks to a preview build in July 2023, and it already looks to possess a decent amount of polish. Environments already look crisp, and fans of Arcane may immediately recognize the bridge showcased in the video below.
Project L trailers
So far, Riot Games has released a variety of trailers for the game. One of them provided fighting game fans with a more in-depth look at the fighting mechanics and how the gameplay will function. Overall it looks to be a crisp and clean fighting game that LoL fans can get excited over.
But, the latest trailer showcases Yasuo, one of the Project L characters and also gives an overview of what to expect from the EVO 2023 demo.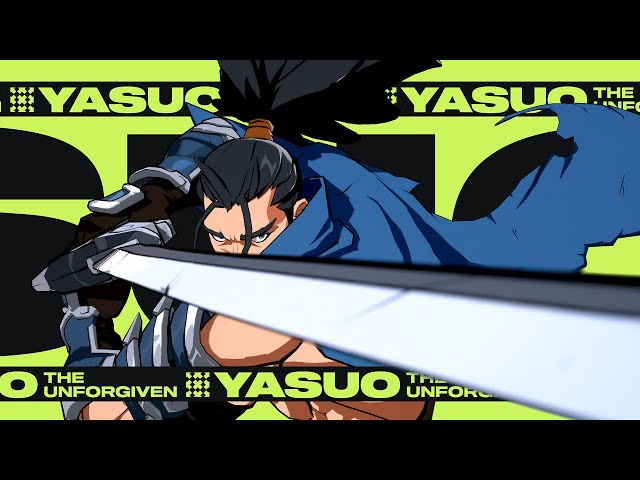 Project L gameplay
Contrary to the 1v1 combat we were initially teased with all the way back in 2019, Project L is a 2v2 tag fighter. But, as executive producer Tom Cannon states in the Duo Play dev diary, "Project L isn't just a tag-based fighting game, it's a 2v2 team-based fighting game."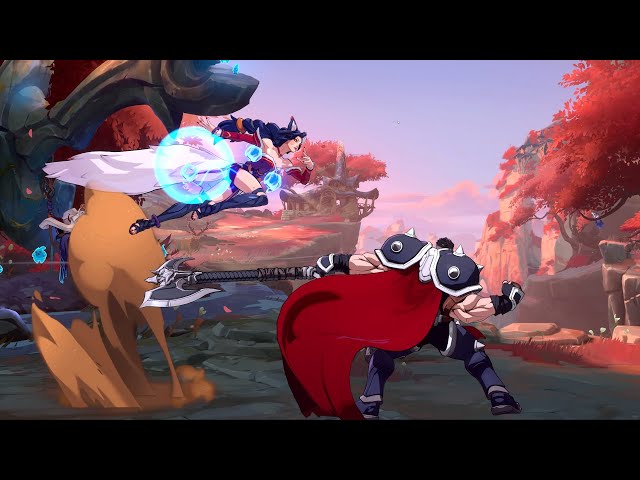 To aid in pulling off all sorts of crazy combos, Project L has implemented a support character system. This function will allow you to tag in a secondary character – be they an AI or a human ally – to unleash powerful moves that can help you in the heat of battle and extend your combos.
You can also tag in your secondary partner to take over the match, giving your primary character some breathing space if your health is getting low.
During the Duo Play dev diary, game director Shaun Rivera says that Project L "will support 1v1, 2v2, and even 2v1 matchups", so solo players can still take on duos if they wish.
The most unique mechanic we've seen so far is easily the Project L Fuse system. While in champ select, players can customize their duo's playstyle, opting between "powerful synergies" that "really allow player expression to shine."
For example, the '2x Assist' Fuse "allows your team to throw out two assists back-to-back instead of just one", Rivera says. This looks to not only provide helpful direction for duos that aren't on comms but also give the opponent(s) another element to consider and play around. You can get an overview of how to play in the latest trailer from Riot Games.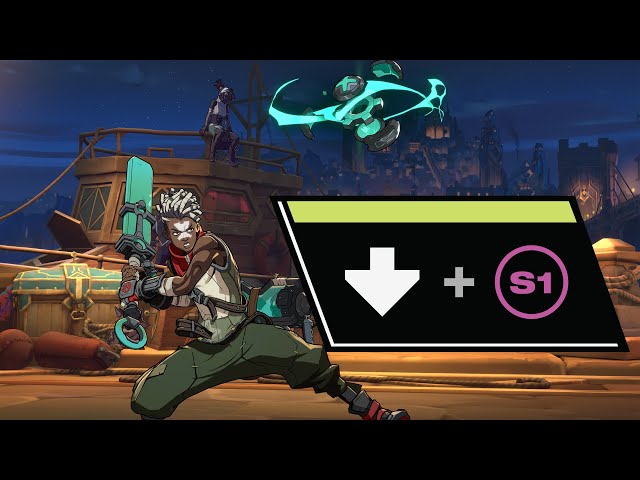 That's everything we have on the Project L release date for now. If you're interested in checking out the new fighting game but wish to dip your toes into League of Legends first, then take notes from our LoL beginner guide. See you on the Rift, maybe.