Despite Immortals of Aveum being semi-open world, the vast majority of the game can be found in the linear campaign and as you play you will work your way through several Immortals of Aveum chapters. But, how many chapters are in Immortals of Aveum?
In this guide, you can find a rundown of the chapters in the game and how long each specific one is. On top of that, we also touch on some of the other activities in Immortals of Aveum that you can complete if you want to take a bit of a breather in between missions in the field.
Immortals of Aveum chapter list
Immortals of Aveum has 18 chapters (which are also called missions):
Streetwise – 30-50 minutes
The Magnus – 15-25 minutes
Yltheum – 40-55 minutes
Road To The Palathon – 30-40 minutes
The Immortals – 30-45 minutes
The Hand of Sandrakk – 55-80 minutes
Nocea – 20-35 minutes
Exile – 50-65 minutes
The Magic Eaters – 45-60 minutes
Caldera – 35-50 minutes
The Binding Mark – 20-35 minutes
Colossal – 50-60 minutes
Collateral – 25-45 minutes
Ruin – 15-30 minutes
Occupation – 25-45 minutes
Glaivegate – 20-40 minutes
The Shrouded Realm – 35-60 minutes
Mala-Dar – 45-60 minutes
As you can see, the chapters in Immortals of Aveum do vary in length quite a bit. Overall, though, you won't be spending more than 75 or 90 minutes during a story-focused chapter. Of course, if you are exploring the open world this will vastly increase the time you spend in each of these chapters, which we found during our Immortals of Aveum review, where we got this information.
Most of the side content, however, isn't core to the experience, so you can skip it if you just want to barrel through the game. This will shorten the overall Immortals of Aveum length for you, though. Once all chapters are complete you will be in the 'Epilogue' allowing you to clean up the open-world activities.
This is significantly more chapters than you will find in other first-person shooters. So, you do have a lot to get stuck into here.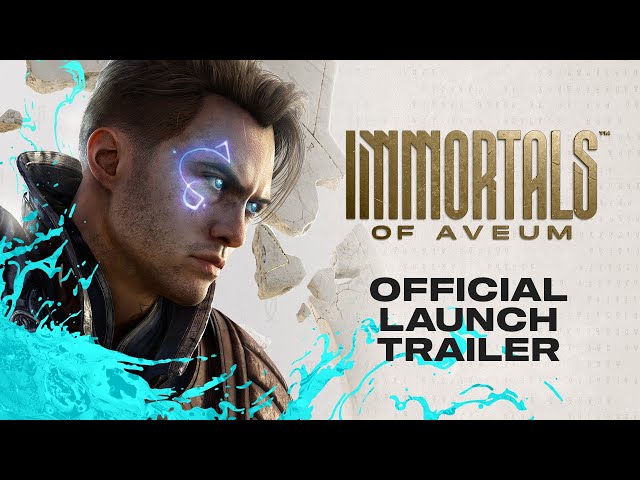 What else is there to do beyond the chapters?
Immortals of Aveum has a number of side activities and challenges. These are:
Puzzles
Loot and chests to find
Golden Chests to open
'The Six' boss fights
Shroudshrines to complete
Each of these are challenges or fights within the open world and are completely optional, so if you don't want to complete them, you don't have to.
That covers the Immortals of Aveum chapters. For even more on the game while you are playing, take a look at some of the best Talents in Immortals of Aveum and some of the Immortals of Aveum best gear. That way you can buff yourself up for the later chapters.