Amazon and HoYoverse are joining forces to offer you brand-new Honkai Star Rail Prime Gaming rewards and you really won't want to miss out on them ahead of the Honkai Star Rail 1.1 release date. If you're still chasing after the best Honkai Star Rail characters, you can also get your hands on some free Stellar Jade. However, as you'll see below, that isn't the only thing Honkai Star Rail players with access to Prime Gaming are getting.
No, there's more to this than that. If you have an active Twitch Prime or Amazon Prime membership, you'll be able to head over to the Honkai Star Rail Prime Gaming rewards page right here and claim a total of 60 free Stellar Jade, 40,000 Credits, and five Refined Aether.
Why is this a fantastic deal? Well, for one, the latest Genshin Impact Prime Gaming bundle doesn't come with Primogems – which work the same way as Honkai Star Rail's Stellar Jade. Not only that, but you're going to be able to boost your Light Cone EXP even more with the Refined Aether – and, of course, having that many credits to spend is never a bad thing.
If this sounds like something you're interested in, the only real thing you need to keep in mind is that you need an active Twitch Prime or Amazon Prime membership to claim it – oh, and you need to make sure you input your Redemption Code once you do. Unlike other in-game rewards, it doesn't look like this one will automatically be added to your account.
So, with that in mind, you're going to need to head to the "Phone" menu in-game, select the three dots in the top right corner to expand said menu, and then select "Redemption Code" to open up the right page. You can also select "Redeem Code" on the Honkai Star Rail website and claim the rewards that way – if you don't want to boot up the game to do it.
Oh, and if you're reading this without access to an active Twitch Prime or Amazon Prime membership, you can actually claim a free month right here. For the free Stellar Jade, that has to be worth the time, right?
We know it goes somewhat without saying, but the Jing Yuan banner four-star characters are perfect – at least we think so. That means, if you wanted to, you could actually save the Stellar Jade you get with Prime Gaming and wait for that to arrive. However, you only have until Wednesday, June 7 to actually claim it; make sure you don't miss out.
This is listed as "Prime Gaming Bundle #1" on the Prime Gaming site, too. That should mean we see a few more released in the coming months. How many of those we get, though, is up in the air – Genshin Impact is wrapping up a series of eight right now, which could suggest we're getting eight Honkai Star Rail Prime Gaming reward bundles as well.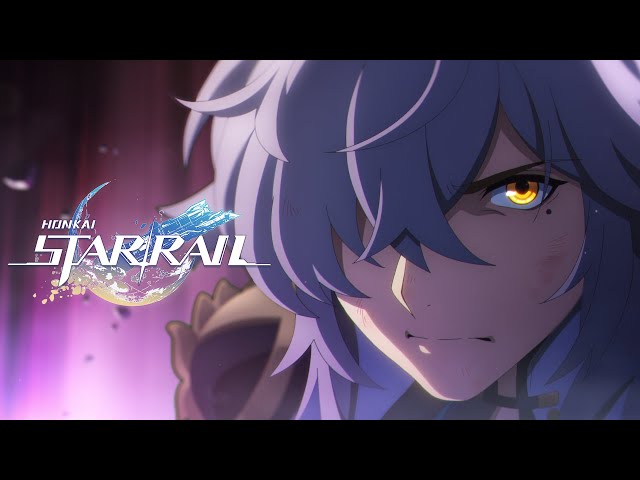 Is this the best game of all time? You might have a hard time convincing people of that. But, free Stellar Jade shouldn't be sniffed at. You can check out the best Honkai Star Rail team comp – and which characters you should be working towards with said free Stellar Jade – right here.