Alongside the continued success of free-to-play action RPG Genshin Impact, HoYoverse is popping open the intergalactic champagne for Honkai Star Rail just mere days after the space RPG adventure went live for players. Full of vibrant characters in a mysterious world, the 3D gacha game is already boarding an impressive amount of players – in just one day.
According to a report from gaming analyst Daniel 'ZhugeEX' Ahmad, Honkai Star Rail is already setting records for its playerbase. Taking to social media to spread the word of HoYoverse's efforts, Ahmad explains that "Honkai Star Rail has already surpassed 20 million downloads, just 1 day after its release." The gargantuan amount of downloads is another accolade for Honkai Star Rail, following its domination of the Apple Store.
"We've soared to #1 downloads on the App Store Top Charts across multiple regions! Huge thanks for all your amazing support, Trailblazers," says HoYoverse in a celebratory Twitter post. To thank players for their appreciation of Honkai Star Rail so early in its content cycle, the developer announced a heap of rewards via the Honkai Star Rail Departure Festival. Coupled with the latest Honkai Star Rail banner leaks, it couldn't be a better time to get stuck into this galactic adventure.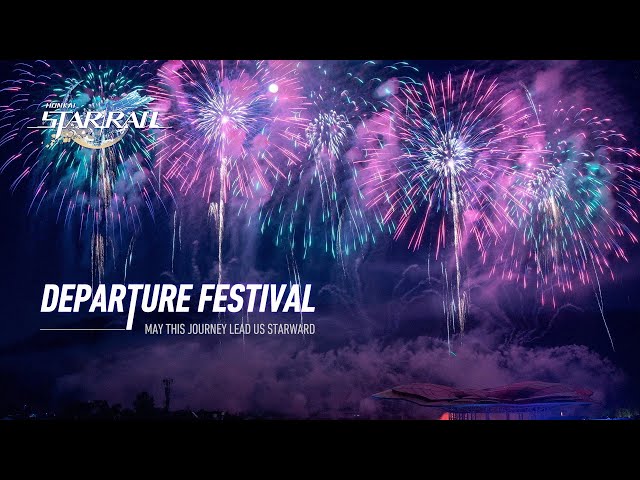 Following the announcement of the Departure Festival, another set of treats for adventures will be made available too. The developer clarifies that "we also prepared a Boarding Party for you over at HoYoLAB. Trailblazers can go and leave messages there to receive [new rewards." If you fancy adding some new rewards to your inventory, here is what you can expect to claim "Pop-Pom's Boarding Gift", which includes the following:
Credit ×5,000
Adventure Log ×3
Condensed Aether ×2
Cosmic Fried Rice ×3
Chance to enter the "mysterious draw" to win rewards such as Stellar Jades and Express Supply Passes
Don't forget to get hold of another free gift too, as HoYoverse states that "the Express Crew will send out the Gift of Gratitude via in-game mail to those Trailblazers who have reached Trailblaze Level 10." This will be available until June 7, 2023.
There isn't much time left to get hold of it, so make sure you're using all the active Honkai Star Rail codes and checking the Honkai Star Rail tier list too when you next boot up the game.