The time for celebration is near for Honkai Star Rail players, as Genshin Impact creator HoYoverse announces an event you won't want to miss out on. With the official Honkai Star Rail release date out there among the stars, HoYoverse is encouraging players to participate in the Honkai Star Rail Departure Festival, a monumental occasion to celebrate the game's arrival.
According to the Honkai Star Rail Twitter account, HoYoverse announces that "we are grateful for your support in this boundless voyage with Honkai Star Rail. Thanks to you, we have achieved fantastic results in topping the charts of many countries and regions." As a gesture of appreciation, the "Express Crew would like to invite you to the Honkai Star Rail Departure Festival […] for a Stellaris Symphony performed solely for you."
The developer expresses that "we will also issue Star Rail Special Pass[es] to you on the day of the festival." In total, players can get claim a total of 10 Star Rail Special Passes, which will grant access to limited-time Honkai Star Rail characters and more over the course of the Honkai Star Rail Departure Festival. Additionally, HoYoverse says that "once again, thank you for your continuous support and encouragement. May this journey lead us starward."
Star Rail Special Passes are used for the game's gacha system, known as Warps. In Honkai Star Rail there are two types of Warps in the game, which include the always-present Standard Warp and limited warps used for Light Cones/characters. Don't hesitate to claim these Honkai Star Rail free Warps while you can, too. It'll certainly help you ensure you have the best Honkai Star Rail team comp going forwards.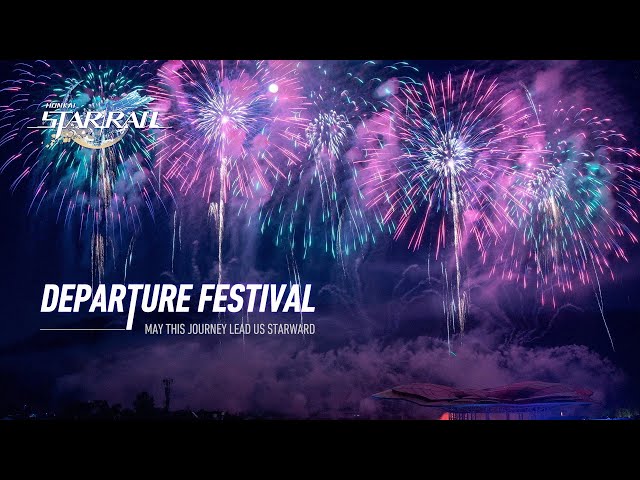 Fancy checking out what the event has to offer? The Honkai Star Rail Departure Festival start time is 19:30PM UTC / 15:30PM ET / 12:30PM PT and 20:30PM BST on April 30, 2023.
In the meantime, you'll be able to check out the Honkai Star Rail Twitch Drops rewards, which are particularly useful for newcomers and returning players alike. You'll undoubtedly be monitoring the Honkai Star Rail tier list for April 2023 too, so no matter which character you decide to go with, make sure you're utilising Honkai Star Rail Light Cones to their maximum potential.