For a while now, we have all known that choosing your Hogwarts Legacy house is going to be an important decision in-game; this decision isn't just going to change the colour of your scarf and the emblem on your robe. Not only have Hogwarts Legacy leaks have teased house-locked content is coming to the RPG, Hogwarts Legacy leaks also spell disappointment for Ravenclaw fans. And, we hate to be the ones to tell you this, but it's only getting worse for the Rowena Ravenclaw-founded Hogwarts house. The Hogwarts Legacy trophies have leaked ahead of launch and they confirm that there's no Ravenclaw companion coming to the action RPG.
Appearing ahead of the Hogwarts Legacy release date on Exophase (which you can see for yourself if you follow the link), the Hogwarts Legacy trophy list leak confirms a total of 46 trophies will be available for Avalanche Software's Wizarding World game at launch. Of those 46 Hogwarts Legacy trophies, there are three related to completing the "relationship line" for a companion character.
For Gryffindor fans, players can earn "The Avenging Gazelle" by completing Natsai Onai's relationship line – a relation to her Patronus.
Somewhat similarly, players who are looking forward to checking out the Hufflepuff common room – without necessarily being a Hufflepuff student – might want to aim for the "Beast Friends" trophy. You'll get this for completing Poppy Sweeting's relationship line.
For Slytherin fans, the "A Sallow Grave" trophy is available for completing Sebastian Sallow's relationship line. We don't know what we're in for here, but it certainly sounds like it could be an interesting quest-line.
But, do you know what's missing from this trophy list? You guessed it; there's no trophy relating to a Ravenclaw Student's relationship line. And, that means, unless we're told otherwise, that there's no Ravenclaw Student companion in-game.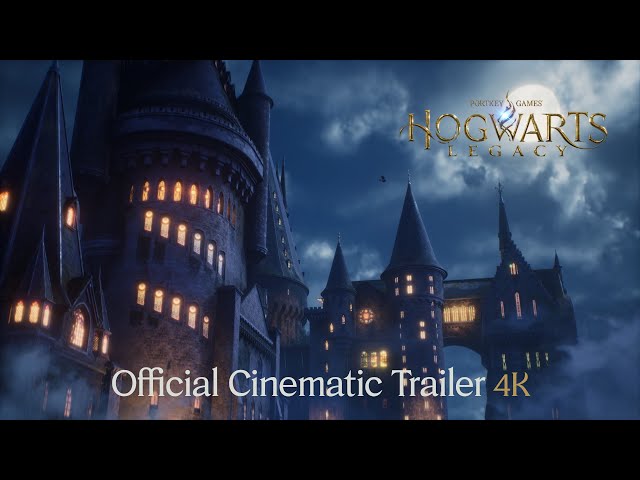 In The Loadout's Hogwarts Legacy preview (which you should check out if you're looking forward to this Harry Potter game), we crossed paths with all three of these characters. And, now we know why we didn't bump into a Ravenclaw student along the way.
You don't need to worry too much, though. This Harry Potter game will, of course, feature Ravenclaw students – some of the Hogwarts Legacy characters have been confirmed as Ravenclaw students already. However, it seems all-but fully confirmed that you won't be able to have a Ravenclaw student as your companion in-game.
Looking at the expected and rumoured Hogwarts Legacy length – and how long this game will take to beat – there's going to be more than enough time to tackle these relationship-based quests with a wide array of Hogwarts Legacy spells at your disposal. However, we can't help but wonder why there's no Ravenclaw companion specifically – and whether there will be on added later on.
Hogwarts Legacy has drawn considerable criticism during its development, largely due to the fact that the creator of the Harry Potter series, J.K. Rowling, has made a number of transphobic remarks on social media in recent years.
While Avalanche has confirmed that J.K. Rowling is not "directly involved" in the development of Hogwarts Legacy, it is working with "her team" and Portkey Games, a Warner Bros. label dedicated to launching new experiences inspired by J.K. Rowling's original stories. It is currently unclear whether she will earn any royalties from the game's sale, but it is likely given it is based on her original body of work.
If you would like to learn more about transgender rights or lend your support, we'd encourage you to check out the National Center for Transgender Equality in the US and Mermaids in the UK.