Avalanche Software's upcoming action-RPG Hogwarts Legacy is almost upon us and, as someone with fond memories of watching the Harry Potter film series as a child, I was eager to give this new open-world adventure a go when The Loadout was invited to a hands-on preview event ahead of the Hogwarts Legacy release date next month.
However, as someone who was also eager to play CD Projekt Red's Cyberpunk 2077 ahead of time, I was a little cautious about it. Hogwarts Legacy looks great, but will it be another wayward open world adventure that fails to live up to expectations? Well, after about an hour and a half with the game, I am pleased to tell you that Hogwarts Legacy is authentically magical and is on course to be the perfect Harry Potter game.
The first thing that comes to mind when thinking about why this game is so magical is Hogwarts itself. The wizarding school we all know and love from the Warner Bros movie series has been crafted with the Harry Potter book series in mind to create a fresh but familiar take on the iconic castle; and, as open-world environments go, it really is remarkable.
Hogwarts itself is, as you might already expect, visually impressive. Every corridor, every common room, and every courtyard has been wonderfully decorated with an attention to detail that's easy to underappreciate in open-world environments. Avalanche Software has packed the halls of this great school with students, professors, ghosts, and more to ensure that you're never quite alone in and around the castle; it really does foster the fantasy of being a student at the school perfectly. However, it's also a wonderful place to explore from a gameplay perspective, too.
Avalanche Software has made sure that every inch of this castle is home to something – whether that's a lootable chest, a statue with an obscure history attached to it, or an interesting painting that's looking right back at you. Hogwarts is busy in more ways than one and it's an environment that feels very-much alive. Importantly, it also manages to avoid being overwhelming.
This, as unusual as it might sound, is actually what I found most impressive about the open world we're able to explore in Hogwarts Legacy. Avalanche Software has seemingly avoided the pitfalls of presenting players with a cluttered map and an overwhelming amount of content when it comes to this game – this is the case within the walls of Hogwarts, at least. There's content there, and you only need to look at the Hogwarts Legacy length and how long it'll take to beat the game to realise that, but it never feels like there's too much you need to do – even if there are 150 handbook pages to uncover in the castle alone.
Much like every aspect of this game, player agency is at the forefront of everything. If you want to scour every nook and cranny of this castle for secrets, you can. If you just want to take in the sights before your next class, that's okay too. Avalanche Software is putting the power in the players' hands.
It's important to remember, though, while you're exploring, that you're not the only witch or wizard in Hogwarts Legacy; a game's characters are just as important as the environment it's set in – if not more so – and Avalanche Software uses them to further build on the authenticity of Hogwarts Legacy's open world to great effect.
Tonally, from what I played, Hogwarts Legacy's characters match what we've seen in the film series – and what we've read in the books – perfectly. From the cadence of their speech to the language they choose to use, I found that every character I interacted with felt familiar – even if this game is set in the 1800s. There were some instances where I felt characters relegated to background conversations, or presenting you with smaller side missions, felt lacking – as though they were created as a vessel for objectives and for filling the world with nondescript chit-chat. However, those more in the spotlight felt fleshed-out and authentic; they felt as real as someone attending a school for witchcraft and wizardry in the late 1800s can feel.
As impressed as I was by the way Hogwarts Legacy managed to encapsulate an entire franchise through its environment and characters, though, the combat in this game is what really stands out. Slinging spells and duelling dangerous foes is where this game really comes alive and the gameplay previews we've seen from Avalanche Software don't do it justice.
Combat in Hogwarts Legacy is engaging, free-flowing, and chaotic. An intelligent targeting system enables you to tackle multiple enemies at once with an impressive amount of spells at your disposal. While I was only afforded eight spells during my hands-on, in a game where you can have at least double that readily available, I still found myself spoilt for choice. Importantly, though, I found myself using every tool at my disposal during a fight.
It's not totally inaccurate to compare the combat in Hogwarts Legacy to what you're met with when you dive into Rocksteady's Arkham games, but what Avalanche Software has created for this Harry Potter game is more complex than that. Hogwarts Legacy has a counter system, of sorts, but it gives the player more options on how to react to incoming attacks than what you'll see in games that offer up similar mechanics.
In Hogwarts Legacy, you have the option to quickly deflect an incoming spell or reflect it – and then, you can chain that reflected attack with a stunning spell of your own. When you combine this with the 'elemental' element of it all (in which players need to match the colour of their attacking spell to the colour of their enemies' shielding to break it), there's so much more than meets the eye when it comes to wand combat.
But, this is a sentiment that can be applied to the game as a whole, really. From the fast travel system to the mini-games, everything about Hogwarts Legacy feels authentic and grounded in the Wizarding World; you really can tell that everything about this game has been crafted with the franchise in mind and designed with player agency at the forefront.
Considering all of this in isolation, Hogwarts Legacy looks like it's going to be exceptional. However, one aspect that can't be ignored – and one I wasn't able to learn too much more about during the preview – is the game's narrative. This is one area I am still apprehensive of and the context of this game's release has to be considered alongside it.
From what we know about the narrative so far, it seems as though a major thread throughout the game is that Hogwarts is under threat from a goblin rebellion – one where the goblins are seemingly rebelling against their lack of rights as a people. You don't need to think about this premise for too long to realise just how problematic it could become when you consider it alongside the justified outrage at the transphobic rhetoric from Harry Potter creator J. K. Rowling.
While I fully understand, from a creative standpoint, why Avalanche Software would want to keep story details a secret ahead of launch, the fact that the studio hasn't taken a moment to address concerns regarding Hogwarts Legacy's narrative and assert itself as an authority in the conversation around this game's controversies is worrying. The window of opportunity for this is slipping – if it hasn't already vanished completely – and I can't help but feel as though this radio silence could lead to yet more uncomfortable experiences ahead of launch.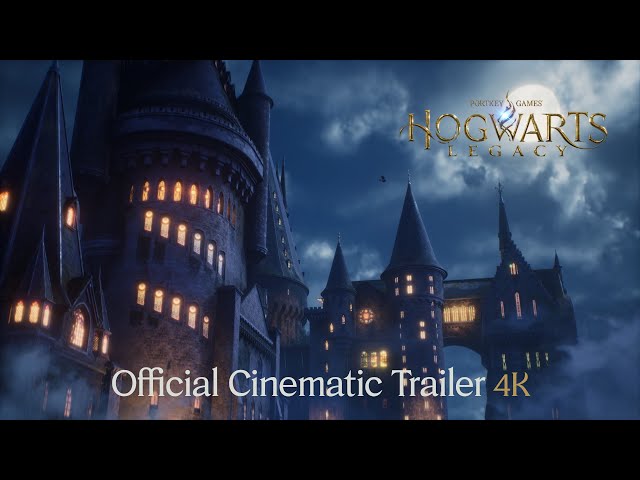 When it comes to the game, Hogwarts Legacy's gameplay, world-building, and authenticity is incredible. It's clear a lot of care and attention has gone into creating a truly magical game for Harry Potter fans; however, nothing I have seen is yet to alleviate the wider concerns I have.
Hogwarts Legacy has drawn considerable criticism during its development, largely due to the fact that the creator of the Harry Potter series, J.K. Rowling, has made a number of transphobic remarks on social media in recent years.
While Avalanche has confirmed that J.K. Rowling is not "directly involved" in the development of Hogwarts Legacy, it is working with "her team" and Portkey Games, a Warner Bros. label dedicated to launching new experiences inspired by J.K. Rowling's original stories. It is currently unclear whether she will earn any royalties from the game's sale, but it is likely given it is based on her original body of work.
If you would like to learn more about transgender rights or lend your support, we'd encourage you to check out the National Center for Transgender Equality in the US and Mermaids in the UK.