Avalanche Software is preparing to whisk fans away to the nostalgia-filled Wizarding World of the Harry Potter series with Hogwarts Legacy and Potterheads can't wait. However, it's not all chocolate frogs and all-flavoured beans for players looking to follow in the footsteps of secondary characters like Susan Bones or Luna Lovegood. Why? Well, the latest batch of Hogwarts Legacy leaks reveal even more house-locked content coming to the open-world action-RPG – and it isn't good news for anyone outside of Gryffindor.
We know the Hogwarts Legacy release date is quite close, but details surrounding the game's house-specific content are somewhat up in the air. We know Avalanche Software is wanting to keep these things secret, but players are worried about missing out on exciting content based on the house they choose – or the house they're sorted into. And, they have a right to be worried.
Players in a certain house will briefly visist Azkaban in the story, and the Hogwarts professors that help you throughout your playthrough will change depending on which house you're in – according to previous leaks. We also know that Hogwarts Legacy may let you don Quidditch gear despite the sport's absence in-game. However, it looks like there's quite a lot more story content being house-locked than we first thought – and the latest leak showcasing members of the Headless Hunt proves that.
In Hogwarts Legacy, the Headless Hunt is a group of ghosts players can stumble onto and engage with if they ever visit the Hogsmeade graveyard in-game. As you'll be able to see in the image for yourself below, this group of ghouls include the boisterous Sir Patrick Delaney-Podmore, the slow Sir Dumfrey Westland, the headstrong Richard Jackdaw, and the traitorous Sir Nestor Amset. You can check out the other Hogwarts Legacy characters we know about – and the Hogwarts Leagcy voice actors cast Avalanche Software has confirmed so far, here.
Now, we know what you're thinking – if you're a Potterhead – and you're right in thinking that. This sounds like some pretty fantastic content, and interesting world-building, for players hoping to delve deeper into the history of Hogwarts and the conflict surrounding the goblins in the game. It sounds like something that will add to the experience, something players will want to look out for when they're exploring.
The only problem is, as the art book seems to suggest, that these ghosts will only engage with "players in Gryffindor house" – as if those are the only students who can see spectres and spirits in the Wizarding World.
While we can't find the exact source of the latest Hogwarts Legacy leak, several more images of the currently-unreleased art book have surfaced online – specifically, the Hogwarts Legacy subreddit – from user 'celi_4' and they offer up a first look at some rather interesting characters.
It's important to note that this isn't confirmation of this being house-locked content, but it does strongly suggest that – and it's a shame to see yet-another interesting addition to what appears to be quite a controversial main narrative be locked to one house. This isn't game-breaking, but for players hoping to fully immerse themselves in the experience – by picking the 'correct' house for them – it's less than ideal.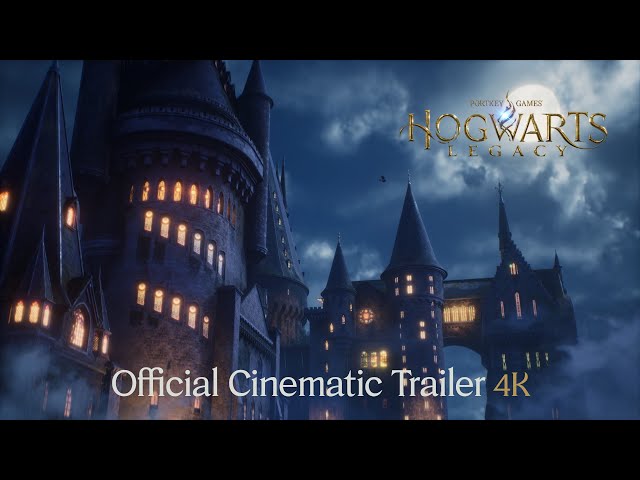 However, you don't need to worry about missing out if you have some time on your hands – and if you don't mind breaking your immersion in the game a little bit. Hogwarts Legacy saves will let you be a Gryffindor and Slytherin all at once; you're going to have four save slots to switch between in-game.
Is this going to be one of the best PS5 RPG games / best Xbox RPG games available when it drops? We can't say, but it certainly looks like the game Harry Potter fans have been waiting for.
Hogwarts Legacy has drawn considerable criticism during its development, largely due to the fact that the creator of the Harry Potter series, J.K. Rowling, has made a number of transphobic remarks on social media in recent years.
While Avalanche has confirmed that J.K. Rowling is not "directly involved" in the development of Hogwarts Legacy, it is working with "her team" and Portkey Games, a Warner Bros. label dedicated to launching new experiences inspired by J.K. Rowling's original stories. It is currently unclear whether she will earn any royalties from the game's sale, but it is likely given it is based on her original body of work.
If you would like to learn more about transgender rights or lend your support, we'd encourage you to check out the National Center for Transgender Equality in the US and Mermaids in the UK.