The scale of Hogwarts Legacy is the stuff of pure Potterhead dreams. Touting one of the biggest Harry Potter universe adventures yet, every wizard needs a trusty companion to confide in. Each Hogwarts Legacy house appears to have its own companion waiting in the wings, but now, fresh leaks indicate that Ravenclaw fans could be left without a friend on their Wizarding World journey.
It feels like an eternity since Hogwarts Legacy was announced, but we're finally getting closer to the Hogwarts Legacy release date. But this isn't any ordinary Harry Potter-inspired tale. If you've explored all the Hogwarts Legacy characters, you'll come across a cast of companions, that may be harbouring deeper secrets. Split across the Hogwarts Legacy houses, many fans assumed that every house would feature its own budding ally.
Following a huge leak of the official Hogwarts Legacy artbook, Redditor 'KubaBVB09' claims that "there are only three companions: Natty, Poppy, and Sebastian (via the Relationships Quest Page)." The companions above represent Hufflepuff, Gryffindor and Slytherin respectively. Notably, players who are sorted into Ravenclaw seemingly won't be traversing the game with a dedicated friend along the way.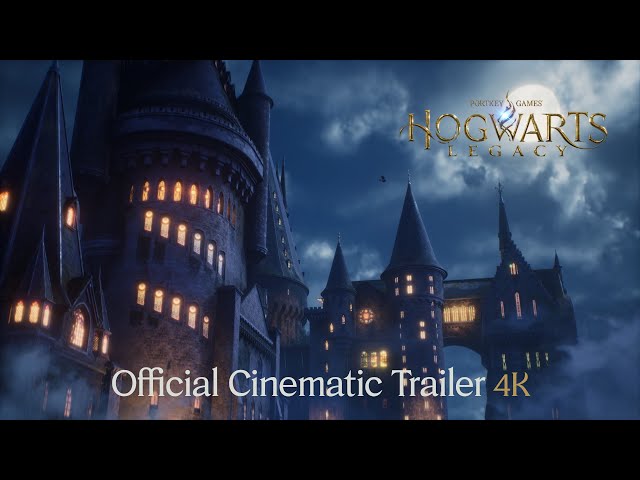 Developer Avalanche Studio confirmed that classmates from each house would appear around Hogwarts, with new Ravenclaw character Amit Thakkar joining the game's roster. However, his status as a companion was not made clear. It's possible that the tweet's playful "even Ravenclaw" nod is a subtle confirmation. Nonetheless, at this point Potterheads, it's pure speculation.
While it hasn't been confirmed if players can befriend wizards outside their house, the decision to withhold a Ravenclaw companion would definitely be a missed opportunity for Harry Potter fans. Companions will play a key part in exclusive questlines in Hogwarts Legacy, and some have theorised that Harry Potter may be in the game after all.
There are still plenty of stones left unturned for Hogwarts Legacy fans, but for now, we'll just have to see what secrets lay in wait for Potterheads.
Before you begin your Wizarding World quests, you'll be pleased to know that wand customisation will feature in Hogwarts Legacy. Alongside house-locked content in the game, you may also wonder 'is Hogwarts Legacy multiplayer co-op?'. Companion or not, good luck out there wizards.
Hogwarts Legacy has drawn considerable criticism during its development, largely due to the fact that the creator of the Harry Potter series, J.K. Rowling, has made a number of transphobic remarks on social media in recent years.
While Avalanche has confirmed that J.K. Rowling is not "directly involved" in the development of Hogwarts Legacy, it is working with "her team" and Portkey Games, a Warner Bros. label dedicated to launching new experiences inspired by J.K. Rowling's original stories. It is currently unclear whether she will earn any royalties from the game's sale, but it is likely given it is based on her original body of work.
If you would like to learn more about transgender rights or lend your support, we'd encourage you to check out the National Center for Transgender Equality in the US and Mermaids in the UK.